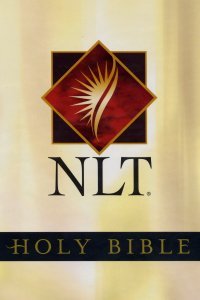 New Living Translation (NLT)
Second Edition
Highlights
Dynamic equivalence(thought for thought)
Product Details
The Holy Bible, New Living Translation, was first published in 1996. While the New Living Translation was rapidly growing, the Bible Translation Committee determined that an additional investment in scholarly review and text refinement could make it even better. So shortly after its initial publication, the committee began an eight-year process with the purpose of increasing the level of the New Living Translation precision without sacrificing its easy-to-understand quality. This second generation text was completed in 2004 and is reflected in this edition of the New Living Translation. This version is based on one the most recent theories of translation, dynamic-equivalence. Entire thoughts, rather than just words, were translated into natural, everyday English.
The text used for the Old Testament was Biblia Hebraica Stuttgartensia (1977), along with such aids as the Dead Sea Scrolls, The Septuagint, The Samaritan Pentateuch, The Syriac Peshitta, The Latin Vulgate, and other Greek manuscripts. The texts for the New Testament were the Greek New Testament, published by the United Bible Societies (1977), and Novum Testamentum Graece(1993), edited by Nestle and Aland.
There was an attempt to use a gender-neutral rendering where the text applies generally to human beings or to the human condition. El, elohim, and eloah have been translated as "God." YHWH has been translated as "the LORD" and Adonai has been translated "Lord."
Endorsements
I would recommend the New Living Translation to people in my church, not only because of its authority and accuracy, but because I know people will respond to it in their quest to become authentic, fully developed followers of Christ.
People are seeking spiritual guidance today more than ever—and there's no better way for them to gain insight than by using God's Word. The New Living Translation communicates the good news of God's promises and will leave a lasting impact on whoever reads it.
…the New Living Translation communicates God's words and His plan powerfully and clearly. I recommend the NLT to everyone.
Our language and idioms are constantly changing. The New Living Translation is a vibrant and monumental new effort to make the message of the holy Word of God more understandable to modern readers.
The New Living Translation has made a profound impact on me personally, as well as my family.
The NLT second edition was put together by a dream team of scholars and linguists and gives us a Bible that is thoroughly reliable and eminently readable. It allows the Scriptures to speak with fresh vitality.
I would say without question, that the accuracy of the New Living Translation and the scholarship that has gone into it has been impressive, and I can trust it.