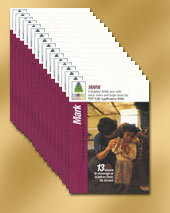 Life Application Bible Studies Series
Bundle is a Collection of 17 New Testament Study Guides Plus 6 Topical Studies
Product Details
Life Application® Bible New Testament Bible Studies Series brings the ancient messages of the Bible into modern context. It explains both what the Bible meant and how it speaks powerfully today.
Each study guide offers something for everyone. As we meet the unforgettable characters of the Bible, we encounter ourselves. While the culture and conditions may be vastly different from our own, the basic issues of humans in relation to God have not changed. Sin, repentance, forgiveness, adversity, prayer, faith, and the promises of God all continue to play out in our lives today.
Lessons complete with questions and notes, challenge all who enjoy an application-oriented approach to Bible study
Presents Bibical truths in unique and helpful ways
Shares perspectives that reveal ageless truths for our twenty-first-century lives
Life Application Topical Studies is a collection of 6 topical studies: Character, Friendship, Parenting, Priorities, Stress, and Worship.
Each topical study contains its own application notes, provocative questions, and relevant Scripture references making them perfect for group leaders, teachers, or anyone looking for spiritual insight on today's important issues.
This Bible study series goes beyond discussion and reflection. Each volume is designed to encourage you to put your understanding of God's Word into action.
Each guide contains six lessons on the featured topic
Suggests additional material to extend the lesson or provide alternatives to the study section material
Discussion questions help readers think about practical ways to apply the truth of the Bible to everyday life
Introduces Bible verses relevant to the topic, application notes, and thought-provoking questions
Products Included In This Bundle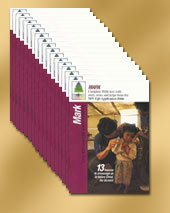 Life Application NT Bible Studies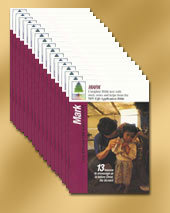 Life Application Topical Studies, 6 Volumes