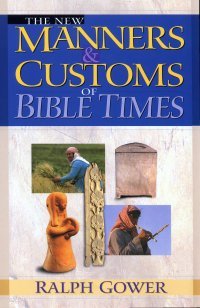 New Manners and Customs of Bible Times
Highlights
Named as one of the 850 Books for Biblical Expositors by the Master's Seminary
Product Details
Do you know why Christ chose a man carrying a pitcher of water to lead the disciples to the last supper? Or why a Samaritan woman came to the well in the sweltering heat of midday?
The New Manners and Customs of Bible Times, by Ralph Gower will help you discover those answers and many will help illuminate many more cultural issues. This handbook is a complete revision of the Manners and Customs of Bible Lands originally written by Fred H. Wight in 1953.
The New Manners and Customs of Bible Times will open your eyes to the lifestyles and customs of the Bible's writers and characters, giving you a clearer understanding of God's Word. Read detailed accounts of ancient customs regarding marriage, education, farming, dress, economics, food, housing, worship, and more.
About the Author:
Ralph Gower is currently Minister of Cornerstone Baptist Church, Ainsdale, in the North West of England. Ralph Gower has spent most of his life in the area of Religious Education (compulsory in the school curriculum in the UK) as teacher, lecturer, researcher, administrator and inspector alongside other work as a guide in Israel, and writing educational material for teachers and for children.