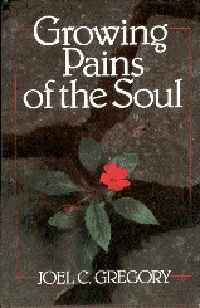 Growing Pains of the Soul
Product Details
As we grow older, popular minister Joel Gregory notes, it's nice to think that we're not just growing rounder... or grayer, or balder. It is to be hoped we're growing wiser, too, more mature in spirit. We naturally want to avoid pain; and the most substantial spiritual growth occurs in response to pain. The author unfolds biblical truths to help us transform mere pain into growth. He deals with: Defeating depression, Grappling with guilt, Growing through risk-taking, Forgiveness (of ourselves and others). A major problem is that we assume that God's love means pain-free existence. The fact is, God's primary desire is not to make us happy but holy. And that blessed state requires a refiners' fire instead of a bed of roses.
About the Author
Joel Clifford Gregory is Professor of Preaching at George W. Truett Theological Seminary of Baylor University and was appointed Distinguished Fellow by Georgetown College, Kentucky, in 2004. He is also the founder and president of Joel Gregory Ministries, a non-profit organization supporting a preaching, teaching, counseling, and writing ministry.
Endorsements
American History does not know a preacher who moves with such ease and grace across what many have considered the unbridgeable chasm of race as does Joel Gregory. Possessed of a rare integrity in proclamation of the Savior's Gospel, with stellar gifts as a preacher and a heart "strangely warmed", Joel Gregory is a messenger of Christ to all America.