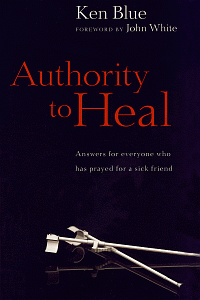 Product Details
Have you ever prayed for a sick friend?
Does God heal today? If so, why are so many people in pain around us? We have all heard stories of miraculous healings. But can we believe them? Why are some people healed and some not? Does God give ordinary Christians the authority to heal?
As Ken Blue explored these questions he found plenty of answers, but none that satisfied him. He wanted answers that were true to Scripture and true to a loving and just God. His search into the Bible into a ministry of healing has produced a rich and very human book.
Here is a book for everyone who has ever prayed for a sick friend.
Endorsements
Ken Blue has given us a fresh theology of divine healing that is throughly biblical, assiduously researched and expressed in plain, understandable English. I will recommend this extraordinary book to church leaders from coast to coast.