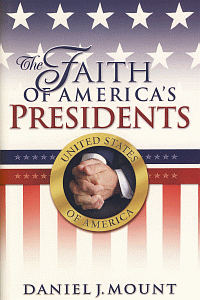 The Faith of America's Presidents
Product Details
Though every president of the United States has thought of himself as a Christian, some have denied some the central doctrines of orthodox Christianity. This book carefully examines each President's religious beliefs and compares those beliefs to the doctrines of biblical Christianity. The book also discusses their conversion experiences (where applicable), examines how their religious beliefs affected their Presidency, examines their beliefs on God's role in American history, and looks into pertinent historical controversies.
It contains both new and long-forgotten facts about and statements by many of our Presidents starting with George W. Bush. Recently discovered (or rediscovered) information leads to new or modified conclusions about the religious beliefs of Jackson, William Henry Harrison, Buchanan, and Nixon.
The book uses original sources, such as letters and firsthand recollections, to offer one of the most comprehensive portrayals of the topic ever written. This book offers the definitive treatment of its topic, yet remains fascinating and readable. One chapter is devoted to the religious beliefs of each President; the average chapter is ten to twelve pages long.There are extensive bibliographies at the close of each chapter.
About the Author
Daniel J. Mount is a home schooled graduate and completed his bachelor's degree in American History and Political Science through distance learning. He is a regular columnist for Home School Digest. Daniel has appeared on numerous radio shows, including Janet Parshall's America, Chuck Crismier's Viewpoint, Bob and Geri Boyd's Issues in Education, and Phyllis Schlafly's Eagle Forum Live. In 2005 he published the book City on a Hilltop: The Story of Contemporary Christian Music . Daniel lives in Mansfield, Ohio and is active in a non-denominational church, as well as in conservative political circles.