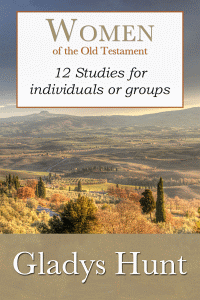 LifeGuide - Women of the Old Testament
12 Studies for Individuals or Groups
Product Details
"I'll never grow up." Sometimes we all feel a little like Peter Pan. We'd rather be children, free of obligations and responsibilities. Sometimes we even feel that way about our Christian lives.
The writers of 1 & 2 Peter and Jude understand how difficult it is to grow into maturity. But they show us how God provides direction and comfort when we travel dark roads, and show us what it takes to be mature in Christ.
Getting the Most from LifeGuide® Bible Studies
Many of us long to fill our minds and our lives with Scripture. We desire to be transformed by its message. LifeGuide® Bible Studies are designed to be an exciting and challenging way to do just that. They help us to be guided by God's Word in every area of life.
How They Work
LifeGuides have a number of distinctive features. Perhaps the most important is that they are inductive rather than deductive. In other words, they lead us to discover what the Bible says rather than simply telling us what it says.
They are also thought-provoking. They help us to think about the meaning of the passage so that we can truly understand what the author is saying. The questions require more than one-word answers.
The studies are personal. Questions expose us to the promises, assurances, exhortations and challenges of God's Word. They are designed to allow the Scriptures to renew our minds so that we can be transformed by the Spirit of God. This is the ultimate goal of all Bible study.
The studies are versatile. They are designed for student, neighborhood and church groups. They are also effective for individual study.
How They're Put Together
LifeGuides also have a distinctive format. Each study need take no more than forty-five minutes in a group setting or thirty minutes in personal study—unless you choose to take more time.
The studies can be used within a quarter system in a church and fit well in a semester or trimester system on a college campus. If a guide has more than thirteen studies, it is divided into two or occasionally three parts of approximately twelve studies each.
The studies also contain leader's notes. They show how to lead a group discussion, provide additional background information on certain questions, give helpful tips on group dynamics and suggest ways to deal with problems which may arise during the discussion. With such helps, someone with little or no experience can lead an effective study.
About the Author
Gladys Hunt is a freelance writer living in Ann Arbor, Michigan. She and her husband, Keith, have worked with InterVarsity students from many years. She is the author of numerous Fisherman Bible study guides published by Harold Shaw, including The God Who Understands Me: The Sermon on the Mount, Hebrews: From Shadows to Reality, John: Eyewitness, Luke: A Daily Dialogue with God, Relationships, Revelation: The Lamb Who Is the Lion and Romans: Made Righteous by Faith.