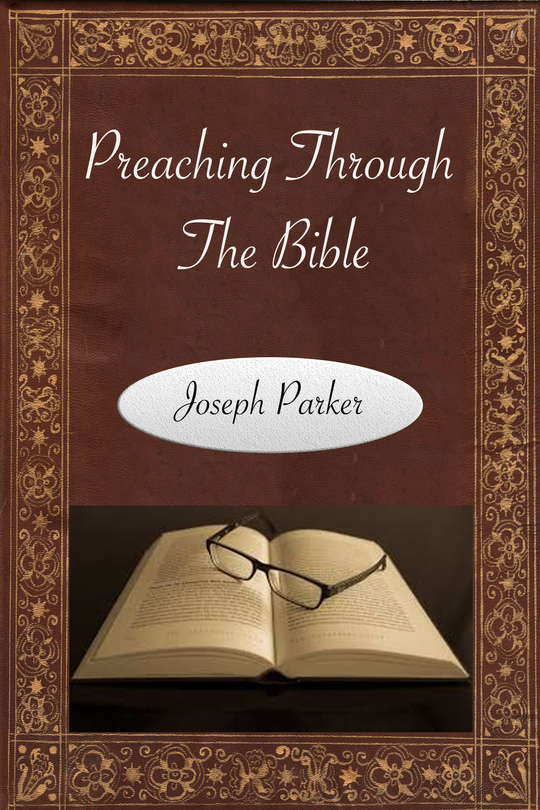 Preaching Through the Bible (The People's Bible)
Discourses Upon Holy Scripture
Highlights
Originally published in 25 volumes under the title "The People's Bible"
Targeted as a pastoral-focused, book-by-book guide to the Bible
Over 10,000 pages in all
Book 2 of Volume 14 includes an index that topically arranges the content. The end of every index entry is hyperlinked back to that section of commentary.
Product Details
Preaching Through the Bible is a commentary for pastors. Completed over the course of ten years, gifted orator Joseph Parker wrote these volumes to train and equip pastors as he preached through the entire Bible.
Preaching Through the Bible breaks down Scripture into preachable sections and offers wisdom, wit, and insight throughout. His words speak into the meaning of the text and the needs of the human heart.
Written by a Pastor with a Heart for Pastors
Instead of going verse-by-verse, Preaching Through the Bible leads you to discover the main idea or principal purpose of each book of the Bible. Parker's own purpose in writing this commentary is pastoral—to "arm you against temptation, enrich you with solid comfort, and fortify you with the wisdom of God." You'll then be able to take what you learn out to the people in your ministry.
A Life Built Around Preaching
Parker was well-known in his time (late 1800s) for his energetic delivery of sermons. A contemporary of Charles Spurgeon and Alexander Maclaren, all Parker wanted to do or be known for was preaching. He studied and meditated on Scripture, building his life around his passionate life's work of preaching.
Preaching Through the Bible will encourage you and those to whom you minster.
Please note when you purchase this commentary you will see Preaching Through the Bible as well as The People's Bible download into your Wordsearch library as separate sets. Both sets contain the same material, split up in different ways and with different formatting. Preaching Through the Bible is a reprint of The People's Bible.
About the Author
Joseph Parker was a well-known preacher and temperance orator, with a reputation for his vigorous utterance.
From the great City Temple in Holborn Viaduct, his influence spread far and wide. His stimulating and original sermons made him one of the best known personalities of his time. He served as pastor of City Temple for thirty three years. Dr. Parker was twice chairman of the London Congregational Board and twice of the Congregational Union of England and Wales.
Parker was pre-eminently a preacher, and his published works are chiefly sermons and expositions, chief among them being City Temple Sermons (1869-1870) and The People's Bible, in 25 vols. (1885-1895). Other volumes include the autobiographical Springdale Abbey (1869), The Inner Life of Christ (1881), Apostolic Life (1884), Tyne Chylde: My Life and Teaching (1883; new ed., 1889), and A Preacher's Life (1899).
Endorsements
The expository studies by the renowned pastor of the City Temple, London, sparkle with brilliance, revealing Parker's rare insight into the meaning of the text and the needs of the human heart. The prayers accompanying each meditation center in the passage to be expounded and are at once suggestive and helpful.
Dr. Parker has begun a stupendous work in this People's Bible; but its accomplishment lies within the possibilities of his fertile mind, should life and health be spared. He condenses wonderfully, and throws a splendor of diction over all that he pours forth. His track is his own, and the jewels which he lets fall in his progress are from his own caskets; this will give a permanent value to his works, when the productions of copyists will be forgotten.
A lasting contribution
The People's Bible is the magnum opus of Dr. Joseph Parker! In fact, this prolific British writer is the author of at least 60 books. Dr. Parker was a peerless beloved orator and a premier biblical expositor. This acclaimed work will prove to be a valuable addition to your library. I highly recommend it!
Products Included In This Bundle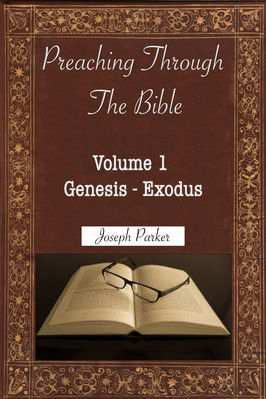 Preaching Through the Bible: Genesis-Exodus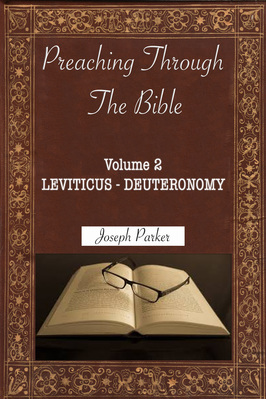 Preaching Through the Bible: Leviticus-Deuteronomy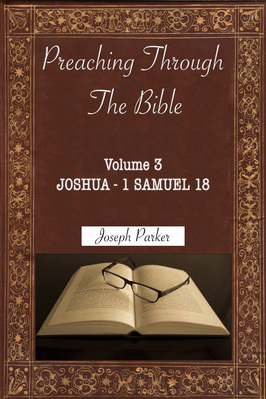 Preaching Through the Bible: Joshua-1 Samuel 18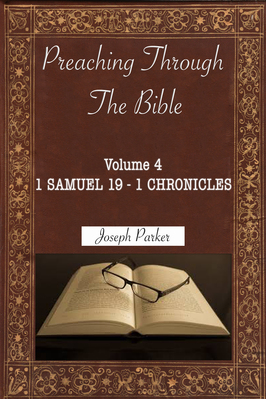 Preaching Through the Bible: 1 Samuel 18-1 Chronicles 9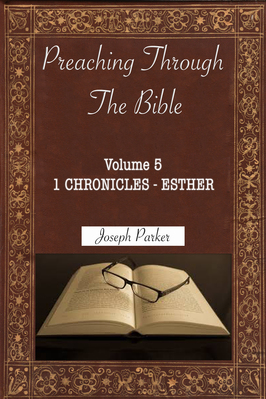 Preaching Through the Bible: 1 Chronicles 10-Esther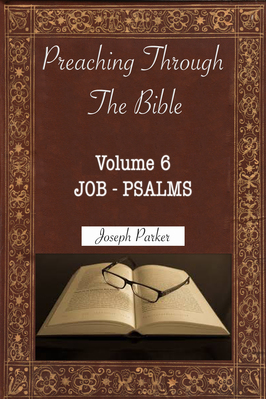 Preaching Through the Bible: Job-Psalms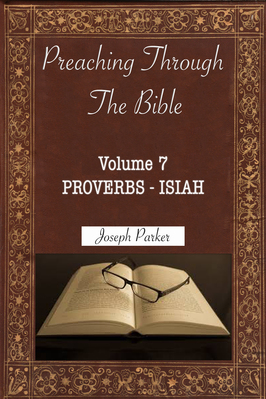 Preaching Through the Bible: Proverbs-Isaiah 26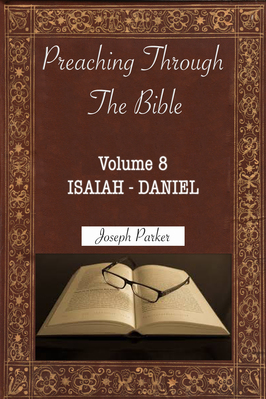 Preaching Through the Bible: Isaiah 27-Daniel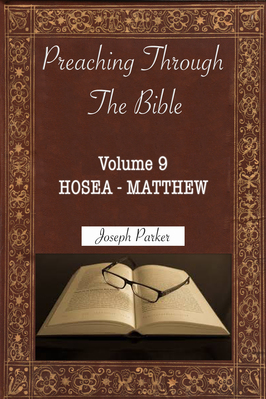 Preaching Through the Bible: Hosea-Matthew 7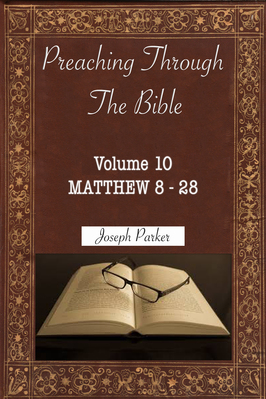 Preaching Through the Bible: Matthew 8-28
Preaching Through the Bible: Mark-John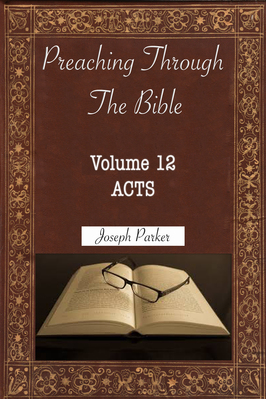 Preaching Through the Bible: Acts 1-19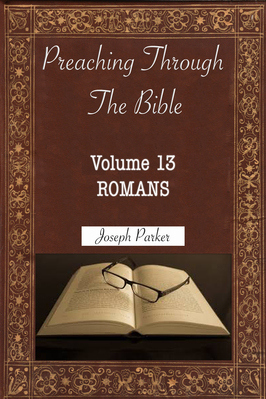 Preaching Through the Bible: Acts 20-28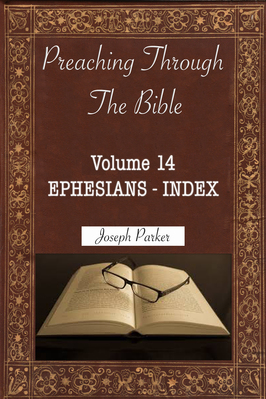 Preaching Through the Bible: Ephesians-Revelation