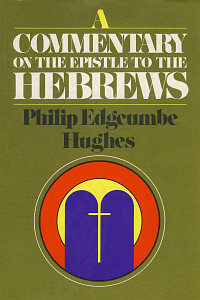 A Commentary on the Epistle to the Hebrews
Highlights
Named as one of the 850 Books for Biblical Expositors by the Master's Seminary
Product Details
This Commentary from Philip Edgcumbe Hughes, offers in-depth insight into the epistle to the Hebrews. This volume originally served as part of the New International Commentary of the New Testament and was later replaced with a volume by F. F. Bruce.
About the Author
Philip Edgcumbe Hughes, Bdiv, MA, was an Anglican clergyman and scholar whose life spanned four continents: Australia, where he was born, South Africa, England, where he was ordained, and the United States, where he died in 1990, aged 75. From 1947 to 1953 he taught at Tyndale Hall, Bristol; for the next three years he was Secretary of Church Society; in 1959 he became editor of the Churchman and continued in that role with great distinction till 1967. In 1964 he moved to the United States and was Visiting Professor at Westminster Theological Seminary, Philadelphia and Associate Rector of St. John's Episcopal Church, Huntington Valley, Pennsylvania.
In theology, he was a firm Calvinist, but had the breadth of sympathies of a true scholar. His writings are solid in substance and graceful in style. His works include: Commentary on the Epistle to the Hebrews, Lefevre: Pioneer of Ecclesiastical Renewal in France, The True Image, Theology of the English Reformers, and But for the Grace of God.
Endorsements
Hughes deals fully and minutely with the Epistle from a philological as well as theological point of view. Hughes erudition is impressive, and his exposition and evaluation of complicated theories proposed over the centuries are models of lucidity. No one can work through this volume without gaining a deeper appreciation of the great and abiding themes taught in the Epistle in all their power and fullness. Pastors and students alike will gain from the commentary a deeper understanding of the riches of the Epistle.