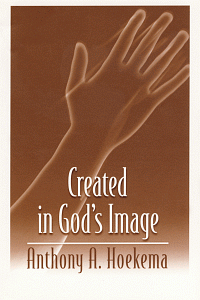 Product Details
Created in God's Image is one of three volumes that form a triad of expository studies in the central topics of Reformed theology. Characterized by careful scriptural analysis and accessible writing, these books by the late Anthony A. Hoekema clearly teach the theological foundations of three essential Christian doctrines: anthropology, (Created in God's Image), soteriology (Saved by Grace), and eschatology (The Bible and the Future).
About the Author
Anthony A. Hoekema was born in the Netherlands in 1913 but immigrated to the United States in 1923. He attended Calvin College; A.B., the University of Michigan; M.A., Calvin Theological Seminary; Th.B. and Princeton Theological Seminary; Th.D., 1953 . After pastoring several Christian Reformed churches from 1944-56 he then served as Associate Professor of Bible at Calvin College from 1956 to 1958. Hoekema served as professor of Systematic theology at Calvin Theological Seminary for twenty-one years. He passed away in the fall of 1988.
His other widely read works include The Christian Looks at Himself, Holy Spirit Baptism and The Four Major Cults.
Endorsements
In this enlightening and scholarly work, Hoekema reappraises anthropology in the light of Scripture and Christian tradition. His contention is that the image of God in humanity is not lost through sin but instead is perverted... This book can be recommended as an important and timely contribution to theological anthropology. It is both historically informative and biblically based.