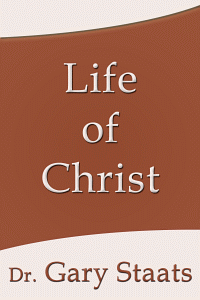 Product Details
The purpose of this study is to look at the life of Christ from the Hebrew Scriptures as seen through the eyes of the New Testament writers. It is the author's conviction that Jesus Christ is the Rabbi behind the writers of the New Testament and as one reads the New Testament one hears the teachings of Jesus Christ himself concerning the Hebrew Scriptures and how they find their ultimate fulfillment in Him. A few of the chapters included in this book:
The Deity of Christ as the Eternal King Creator
Christ Fulfills the Old Testament Covenants
Christ Our Passover and Our Mercy Seat
The Vicarious Substitutionary Atonement of Christ and its Results
Christ Our Eternal King and Priest
About the Author
Dr. Gary Staats is the Gale and Harriette Ritz professor of Old Testament at Winebrenner Theological Seminary in Findlay, Ohio. He received his Bachelor of Arts degreee in Bible at Southeastern Bible College in Birmingham, Alabama in 1963; his ThM in New Testament Greek from Dallas Theological Seminary in 1967; his ThD in Biblical Studies from DTS in 1971; and his Master of Arts in Hebrew and Ancient Near Eastern languages at Dropsie College of Hebrew and Cognate Learning in Philadelphia, Pennsylvania in 1983. He completed his PhD in Hebrew and Near Eastern Languages at New York University in 1989. Dr. Staats has been a professor and pastor for many years, serving at various schools and in numerous pastorates.