The Journey Bible Series: Journey into Stress-Free Living
Author: Tommy Higle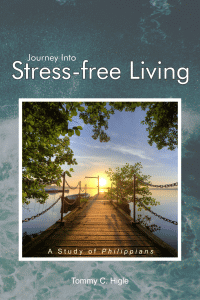 Product Highlights
13-Lesson Study on Philippians
Scripture-Synced Sermons
Product Details
We all regularly experience many kinds of stress. That's why we need the book of Philippians, which is all about "stress free living." Lesson titles include:
Three Keys for Stress-free Living
De-stressing Your Relationships
Enjoying Life in the Midst of Adversity
Strangling the Stress of Waiting
How to Curtail Conflict
Attitudes that Annihilate Stress
Becoming a Better Person
Making and Keeping Friends
Stress-free Salvation
Making the Most of the Rest of Your Life
Becoming More and More Like Jesus
About The Journey Series®
Author Tommy Higle knows that every Bible study is an adventurous journey. The Journey Series® is a library filled with insight and practical lessons that Higle, a seasoned pastor, spent years writing.
The Journey Series® is written for hungry students of God's Word. Each book is a series of lessons designed to be used for personal study, small groups, or Sunday school. Many pastors say they use The Journey Series® as ready-to-preach sermons. Over 12,000 churches have used this wonderful resource.
About the Author
Tommy Higle has been pastor of the First Baptist Church, Marietta, OK, for 27 years. He has pastored six churches in Arkansas and Oklahoma during his 40-year ministry. His writings have been translated into several languages and published in four countries. Higle is known for clear, simple exposition with practical application.
Tommy and his wife of 40 years, Virginia, have three married children, Monta, Jeremy and Holly. They also have seven grandchildren.
The Journey Series® is the registered trademark of Tommy Higle Publishers, Inc.
This book also available within the following bundle: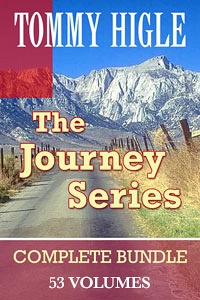 Journey Series Complete Bundle
: 53 Volumes