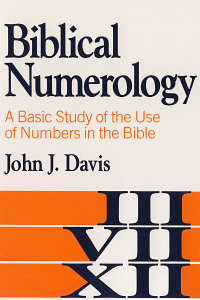 Biblical Numerology
A Basic Study of the Use of Numbers in the Bible
Product Details
This book, for the Bible student's reference library and for use in the seminary classroom, fills a serious gap in the literature of biblical interpretation.
There is a growing body of literature in almost every area of biblical studies except numerology. That which is available on this subject is primarily from the pens of those who have sought to present the spectacular and unusual - and history has too often disproved their easy and fascinating interpretations. The result is that an important subject has fallen into disrepute.
But a real problem of biblical numerology remains, and to this problem Davis addresses himself. First the author collects, analyzes, and classifies the pertinent data relevant to numbers and their use in the Bible. Then he defines the nature and use of numbers in Scripture. Finally, he seeks to establish valid and consistent principles for use in the interpretation of biblical numbers.
About the Authro
John J. Davis is professor of Old Testament and Hebrew at Grace Theological Seminary. He holds the B.A. from Trinity College (Florida); the B.D. (cum laude), Th.M., and Th.D. from Grace Seminary; and the D.D. from Trinity College. He has also done study at the Near East School of Archaeology in Jerusalem and at Indiana University.