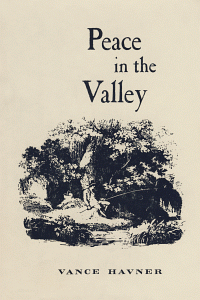 Product Details
The thrill of a new bird song...the serene benediction of a quiet sundown...an hour of reflection by a woodland stream. These are the elements of refreshing spiritual retreat to which this book joyously summons.
With characteristic charm and challenge, Vance Havner here extols in fifty inspirational devotional readings the unchanging wonders of God in nature- the kinds of pastoral tranquility which sharply contrasts with the turbulent tempo of everyday life.
"We have labored to enter into rest, but we cannot rest," these devotional messages briskly remind. "If we do not know rest within, we will never find it without."
It is such essential inner peace which richly permeates these pages, as the reader is transported through varied experiences drawn from nature's perfect revelation of the Almighty....the radiant promise throughout His creation of "a coming spring-time beyond the present storm."
About the Author
Vance Havner (1901-1986) began preaching as a young boy and continued in the work over the course of his life. Havner pastored small country churches, preached to large city churches, prepared sermons for countless preachers, and wrote over 35 books. In 1973, the Billy Graham Evangelistic Association named Havner the "Preacher of the Year." Havner's unique sense of humor and his ability to phrase truths with brilliant poignancy make him one of the most endeared preachers of the 20th century.
Endorsements
Vance Havner is one I believe that everyone should read. I doubt that I've preached many messages where I haven't quoted him. His books are hard to find, but worth the search. Wordsearch has all of Havner's books on their computer Bible study program, so no you have no excuse.