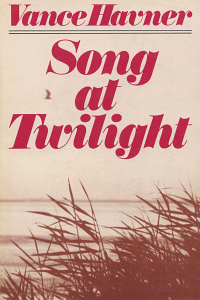 Product Details
Thoughtful reflections from the prolific pen of Vance Havner which summon the reader to withdraw for a few moments from the pressures of everyday life to gain some spiritual refreshment.
In this series of brief, yet meaningful meditations the beloved evangelist reflects on his visits to cities and towns in the United States...his travels to Europe and the Holy Land...his keen observations of nature, skillfully drawing spiritual and ethical truths from everyday events. Frequently, he contrasts our complex, constantly-changing modern society with the simple, unchanging message of Jesus Christ, urging Christians to renew their commitment and walk closer to the Lord in these turbulent times.
...childlike faith will carry us through this weird world just as it did our fathers. We cannot recover the old way of life they lived, but their Lord is sufficient even for these frantic days. We may have to ride jets and wade through psychedelic insanity, but the grace that has brought us safe thus far will lead us home...
About the Author
Vance Havner (1901-1986) began preaching as a young boy and continued in the work over the course of his life. Havner pastored small country churches, preached to large city churches, prepared sermons for countless preachers, and wrote over 35 books. In 1973, the Billy Graham Evangelistic Association named Havner the "Preacher of the Year." Havner's unique sense of humor and his ability to phrase truths with brilliant poignancy make him one of the most endeared preachers of the 20th century.
Endorsements
Vance Havner is one I believe that everyone should read. I doubt that I've preached many messages where I haven't quoted him. His books are hard to find, but worth the search. Wordsearch has all of Havener's books on their computer Bible study program, so no you have no excuse.