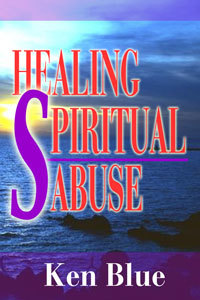 Healing Spiritual Abuse
How to Break Free from Bad Church Experiences
Highlights
Examines the causes of spiritual abuse and offers ways to identify it and find healing
Helpful to all those who have suffered from bad church experiences
Exposes the issue of legalism within the church that promotes shaming and controlling of people
Written by a pastor who has deep concern for the health of the church
Product Details
Are you a victim of Spiritual Abuse?
Are you discouraged from questioning the decisions or teachings church leaders make?
If you do little or no volunteer work for the church, do you feel like a second-class Christian?
Does your pastor insist on being addressed by a title such as "Dr." or "Pastor"?
Do you hear many broad, vague appeals to "surrender fully," "yield completely" or "lay it all on the altar"?
Are public reports about various ministry activities sometimes exaggerated?
Do church members feel safe talking only about past victories, not present struggles?
If you answered yes to any of these questions, you may be a victim of spiritual abuse.
Many of us have gone through bad church experiences that have left us feeling like failures. Blaming ourselves, we asked for God's forgiveness, but felt distant from the church and sometimes from God too.
Often, however, the fault is not ours but that of Christian leaders who abuse spiritually. How can we recognize the signs of spiritual abuse? What can we do to gain healing from the wounds we have experienced?
With clarity and refreshing honesty, Ken Blue answers these questions and offers hope and healing to the victims of spiritual abuse. In addition he shows Christian leaders how to avoid abusive patterns and instead offer Christ's gospel of grace to every casualty of bad church experiences.
About the Author
Ken Blue is the director of Good News to the Poor, an organization that takes the gospel and business training to the developing world.
Endorsements
An excellent book about a traumatic topic. Ken Blue puts his finger on some very real problems and offers sensible solutions. I strongly recommend this book.
For the soul that still aches from being used or abused by a minister or a ministry, there is hope for healing in Healing Spiritual Abuse. Once you've figured out you've been a victim of spiritual abuse, reading this book is the next step toward a renewed relationship with Christ.
The evil Ken Blue writes about is real, widespread and deadly. It produces similar effects in Christians to those that battering husbands have on their beat-up wives (if they do not leave the batterer, hope dies, and with it evey spark of vitality). Happily, Ken understands the solutions and points to them clearly.
With the kind of biblical insight and pastoral wisdom we have come to expect of Ken Blue, this book probes the conscience of those who unknowingly practice spiritual abuse by contrasting Jesus' empowering ministry to others with a Pharisaical exploitation of others in order to gain power. For those who have been and are the victims of spiritual abuse under the cover of ecclesial office and authority, reading this book will open windows to freedom and healing.