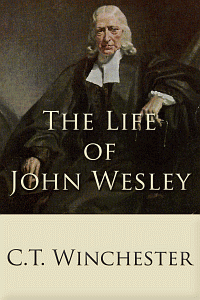 Product Details
An engaging work, The Life of John Wesley attempts to reflect Wesley without narrowing denominational bias and by emphasizing certain important phases of his character that have often received relatively little attention. Looking beyond Wesley as the religious reformer, this volume examines the man - a marked and striking personality, energetic, scholarly, alive to all the moral, social, and political questions, and for some thirty years probably exerting a greater influence than any other man in England. The book follows this outline:
Parentage and Youth
Oxford and Georgia
The Year of Transition, 1738-1739
The Early Work, 1739-1742
The Extension of the Work, 1742-1760
Wesley's Private Life
The Years of Success
The Closing Years
The Man
About the Author
Caleb Thomas Winchester (1847-1920) graduated from Wesleyan University in 1969 and subsequently served as the University's Librarian until 1885. In 1973, he began serving the University as professor of rhetoric and English literature, a position he remained in for nearly half a century. Winchester served to revise The Methodist Hymnal and wrote Five Short Courses of Reading in English Literature, Some Principles of Literary Criticism, A Group of English Essayists, and Representative English Essays.
In honor of Winchester, the head librarian position at Wesleyan, an endowed post, is named the Caleb T. Winchester University Librarian. For a time, Woodrow Wilson served on the faculty at Wesleyan with Winchester and referred to him as "the foremost teacher of English literature in America."
Winchester was married to Julia Stackpole Smith in 1872 (who died in 1877) and remarried in 1880 to Alice Goodwin Smith. His son, Julian Caleb, was born in 1877.