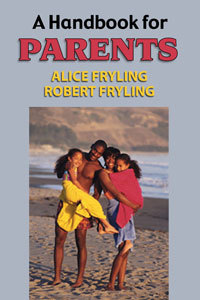 Product Details
Mothers and fathers know parenting is no small challenge. There are pressures from without and tensions within. We need all the help we can get. Yet parenting can be a wonderful experience!
This handbook guides parents in discussion of twelve key topics. You can study and talk together about such questions as:
What place should anger have in our family?
Why does our child, whom we deeply love, feel unloved?
Can we learn to build family members up rather than tearing them down in our daily interactions?
In what ways are our family's needs changing?
How can each of us as parents get our needs met in this family?
Each chapter is followed by discussion questions used by a couple - or by a single parent and a concerned friend. A second set of questions is tailored for use by a group of parents.
About the Authors
Alice Fryling is an active church member, a spiritual director, and the author of nine books. She has given numerous workshops and retreats seeking to help evangelicals know God and themselves more deeply. Alice served on the campus staff of InterVarsity Christian Fellowship and is married to Bob Fryling, publisher of InterVarsity Press. They have two married daughters and three grandchildren.
Robert A. (Bob) Fryling is publisher of InterVarsity Press (Westmont, Illinois) and Vice President of InterVarsity Christian Fellowship (Madison, Wisconsin). He writes, speaks and teaches in the areas of spiritual formation, leadership, Christian faith and culture. He lives in Illinois with his wife, Alice, an author and spiritual director. Together they have co-authored three books.
Endorsements
There are no sure-fire formulas here. If there were, I'd throw the book away. But there are discerning observations from committed, caring parents who have learned to think biblically about raising children in the midst of busy lives.