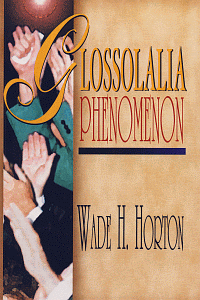 Product Details
It is abundantly evident that there is widespread and sincere interest in the baptism of the Holy Ghost, with the accompanying manifestation of tongues, in the world today. It is equally evident that there is an urgent need for clarification so that those interested in the subject may know the viewpoint of a people that have embraced this teaching and experience for many years.
The Glossolalia Phenomenon is a book with multiple purposes. The purposes are apparent in light of (1) the confusion surrounding the subject in this day; (2) the evidence of increasing interest being shown in glossolalia; and (3) the need for undistorted scriptural guidance to those who are new in the Pentecostal way. This book contributes to a better understanding of this apostolic doctrine by establishing a reservoir of sound, scriptural, historical, and empirical information on the subject of speaking in tongues.
Contributing Authors:
Charles W. Conn
R. Leonard Carroll
Vessie D. Hardgrove
Ray H. Hughes
James A. Cross
James L. Slay
Lewis J. Willis
About the Editor
Wade H. Horton was an ordained minister with the Church of God (Cleveland, TN) and served his denomination as General Overseer. Horton authored and edited many books, including Sound Scriptural Sermon Outlines, Glossolalia Phenomenon, Evangelical Sermons, and The Seven Golden Candlesticks.