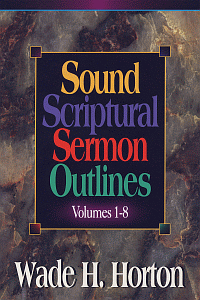 Sound Scriptural Sermon Outlines
Volumes 1-8
Highlights
8-Volume set
Helpful for busy preachers
Product Details
These well-loved outlines are back. Prayerfully prepared and beautifully outlined, it took years to assemble the material in these books, which will provide the busy pastor with seed thoughts for the presentation of God's word. Orderly and powerful, each outline includes:
A topic
A focal scripture reference
An introduction
A segment headings with notes and references
A conclusion
These are not skeleton outlines. They are meticulously filled sermons with meaty messages full of the Word and other helpful materials.
About the Author
Wade H. Horton was an ordained minister with the Church of God (Cleveland, TN) and served his denomination as General Overseer. Horton authored and edited many books, including Glossolalia Phenomenon, Evangelical Sermons, and The Seven Golden Candlesticks.
Products Included In This Bundle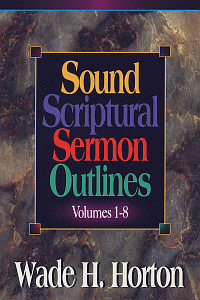 W7-5183 Sound Scriptural Sermon Outlines, Volume 1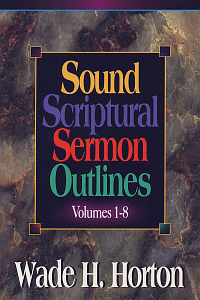 W7-5184 Sound Scriptural Sermon Outlines, Volume 3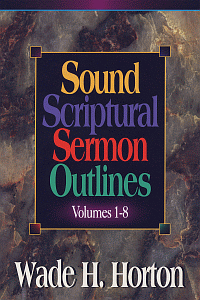 W7-5185 Sound Scriptural Sermon Outlines, Volume 4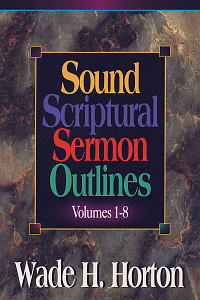 W7-5186 Sound Scriptural Sermon Outlines, Volume 5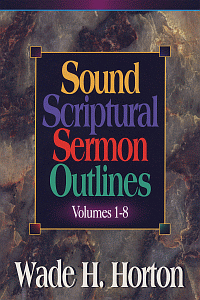 W7-5187 Sound Scriptural Sermon Outlines, Volume 6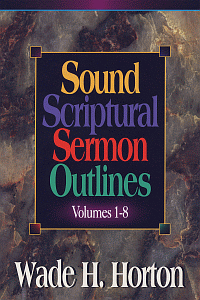 W7-5188 Sound Scriptural Sermon Outlines, Volume 7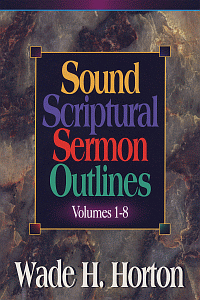 W7-5189 Sound Scriptural Sermon Outlines, Volume 2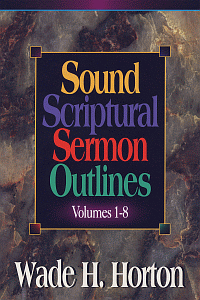 W7-5190 Sound Scriptural Sermon Outlines, Volume 8