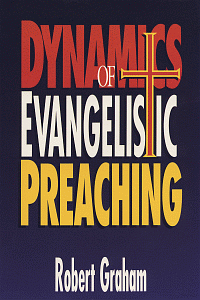 Dynamics of Evangelistic Preaching
Product Details
The author uses well-placed Scriptures to form a strong foundation for the basis of evangelistic preaching. Alive with the heartbeat of soul winning, it will challenge and deepen your ministry and your personal walk. Here is a sampling of chapter titles:
Authority from On High
The Load that Lifts
The Anointing of the Holy Spirit
Truth - The Great Liberator
Jesus Christ - the Central Theme of Gospel Preaching
Pulling in the Net
About the Author
Robert Graham is an evangelistic preacher. He has served his denomination as a national evangelist, a state director of evangelism in Ohio, and as a pastor.