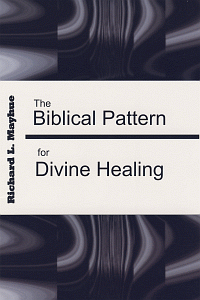 The Biblical Pattern for Divine Healing
Product Details
This booklet is ideal for the pastor teaching a class or preparing a sermon series on what the Bible teaches concerning divine healing. A wealth of biblical research has been distilled and helpfully categorized. Bible study leaders and individuals seeking the pertinent passages on healing in the Scriptures will find this resource to be invaluable.
About the Author
Dr. Richard L. Mayhue served in the United States Navy prior to entering seminary. Upon completing his biblical studies, he served as an assistant pastor to Grace Brethren Church in Columbus, Ohio. Simultaneously, he also worked as director of the Worthington Bible Institute.
In the late 1970s, Dr. Mayhue facilitated a weekend Bible conference, while teaching New Testament and Pastoral Ministries at Grace Theological Seminary in Winona Lake, Indiana. Following his service in these roles, he went on to pastor as an associate to Dr. MacArthur at Grace Community Church. And, from 1984-1989, he pastored the historic Grace Brethren Church of Long Beach, California.
In 1989, Dr. Mayhue accepted a faculty position at The Master's Seminary; in 1990, he was appointed as dean of the Seminary. From 2000-2008, Dr. Mayhue served as senior vice president and provost of The Master's College.
Dr. Mayhue has written numerous books and articles, including: Bible Bootcamp, The Healing Promise, Practicing Proverbs, Unmasking Satan and many more. Dr. Mayhue continues to serve as a guest speaker/preacher at churches, retreats, and conferences.