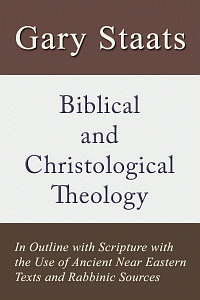 Biblical and Christological Theology
In Outline with Scripture with the Use of Ancient Near Eastern Texts and Rabbinic Sources
Product Details
Biblical and Christological Theology begins with a detailed thematic outline for teaching biblical theology around classic texts. The book, then, meticulously goes over that same outline covering such topics as: God, the trinity, revelation and bibliology, angels, creation, sin, Christ, salvation, the Holy Spirit, the Church, and last things.
Scriptural texts are abundant in this work, and Rabbinic and Near Eastern sources are also cited, so as to give further background to the study of Biblical Theology. Finally, there is an appendix of great hymns and their contribution to theology.
This study seeks to emphasize Christ throughout so that Christ may be worshiped and glorified.
About the Author
Dr. Gary Staats is the Gale and Harriette Ritz professor of Old Testament at Winebrenner Theological Seminary in Findlay, Ohio. He received his Bachelor of Arts degree in Bible at Southeastern Bible College in Birmingham, Alabama in 1963; his ThM in New Testament Greek from Dallas Theological Seminary in 1967; his ThD in Biblical Studies from DTS in 1971; and his Master of Arts in Hebrew and Ancient Near Eastern languages at Dropsie College of Hebrew and Cognate Learning in Philadelphia, Pennsylvania in 1983. He completed his PhD in Hebrew and Near Eastern Languages at New York University in 1989. Dr. Staats has been a professor and pastor for many years, serving at various schools and in numerous pastorates.