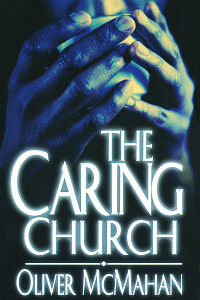 Product Details
The Caring Church calls today's congregations to the mission for which Jesus declared, "I will build My church": to express His love to a hurting world. In this insightful look at contemporary culture and the church's response to human need, Oliver McMahan offers workable strategies for moving congregations from "church as usual" to the doorway of all ministry - care.
The book addresses practical priorities and points out that the caring church undergirds and infuses every aspect of ministry with care - evangelism, discipleship, and worship. When this happens, the lament of the psalmist, "No man cared for my soul," will not be heard.
About the Author
Oliver McMahan is associate dean and associate professor of pastoral care and counseling at the Church of God Theological Seminary. He directs the School of Ministry/Western Division. He served on the Executive Council of the Church of God from 1994-1996 and the General Board of Education from 1992-2000. He received the doctor of ministry degree from Brite Divinity School at Texas Christian University and the Ph.D. from Georgia State University. His published writings include: Becoming a Shepherd, Scriptural Counseling, and Deepening Discipleship.