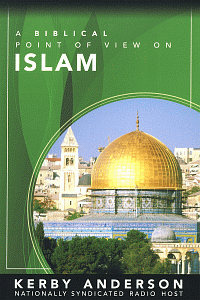 A Biblical Point of View on Islam
Highlights
Equipping Christians to bring a biblical perspective to the important issues of today
Product Details
Islam is one of the fastest-growing religions in the world. And ever since the terrorist attacks of 9/11, it has generated a lot of attention - and confusion.
Even the world's top leaders and media organizations have helped spread inaccurate information about Islam, making it more difficult to understand its teachings and followers. This concise guide looks at the misconceptions and addresses the hard questions, such as...
Do Christians and Muslims worship the same God?
Is Islam a religion of peace?
Does the Qur'an support the martyrdom of suicide bombers?
How do the Bible and the Qur'an contradict each other?
What is the extent of the threat from radical Islam?
What are the five pillars of Islam?
What are the main teachings of the Qur'an?
Readers will discover a fuller picture of the Muslim faith and the role of Islam in the world, as well as helpful advice for reasoning with Muslims from the Qur'an and the Bible about Jesus.
About the Author
Kerby Anderson hosts the nationally syndicated radio talk show Point of View and is the national director of Probe Ministries. The author of several books, he is a frequent guest on programs such as Prime Time America, The NewsHour with Jim Lehrer, Focus on the Family, and The 700 Club. He is a visiting professor at Dallas Theological Seminary.