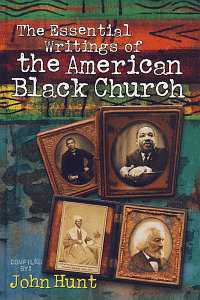 The Essential Writings of the American Black Church
Highlights
Over 200 entries from more than 70 African-Americans
Product Details
Black church history is a big part of African-American history. Historical documents and first hand accounts of many of the barbaric acts of ill-treated black are recorded here, lest we forget this dreadful chapter in the history of America, and lest we fail to learn the relevant lessons from it. The Essential Writings of the Black American Church is not just a history of the African American church. It highlights their perseverance and faith in the one true God who would rescue them, just as he had done for Moses in the Exodus.
Essential Writings of the American Black Church reveals the tireless faith of African American believers in the one true God, whose justice reigns supreme, and to whom all men are ultimately accountable. It will challenge us wherever we are: in our classrooms, places of study, with our colleagues at work, among our families, and in our Christian fellowships. For the whole volume shrieks out at us, at the top of its voice, "How we treat one another is of paramount importance. We are all equal in the sight of God. Following God's agenda will transform us." Includes writings from such authors as:
Jupiter Hammon
Sojourner Truth
Frederick Douglass
Harriet Tubman
Booker T. Washington
George Washington Carver
Coretta Scott King
Carter Godwin Woodson
Martin Luther King, Jr.
About the Author
John Hunt, who lives in the United Kingdom has been a publisher for years with his own publishing company—John Hunt Publishing. For the past few years, he has compiled numerous references books for AMG and is responsible for the bestselling, multi-volume Made Easy series. John, his wife, and children live in Alresford, Hants.