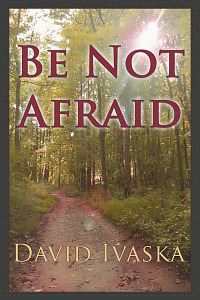 Product Details
"Be strong and courageous. Do not be terrified; do not be discouraged, for the Lord your God is with you wherever you go." Joshua 1:9
"Cast all your anxiety on him because he cares for you." 1 Peter 5:7-10
God offers you his comfort. He promises you his power and strength. But when hard times hit--illness, death, job loss, relationship troubles--it is often hard to remember, to believe that God is with you.
Again and again Scripture teaches, "Do not be afraid." In this book of daily Bible studies David Ivaska has gathered God's words of encouragement for you. As you explore God's promises from the Old and New Testaments, you'll be reassured of God's goodness. As you dwell on the truth of God's sovereignty and faithfulness, your hope will be restored.
Be Not Afraid includes ten weeks' worth of daily Bible studies, with the seventh study in each week designed either for individual study or for a small group wrap-up session. The six individual studies of each week feature introductory material, a Scripture passage (NIV text reprinted alongside for handy reference), 3-5 questions for reflection, and a prayer. Whether you feel anxiety over one great issue or many small ones, this Bible study guide will give you the tools day-by-day to turn over to God all your cares and worries.
About the Author
David Ivaska is an InterVarsity Christian Fellowship staff member now working to build financial partnerships for the worldwide campus ministries of the International Fellowship of Evangelical Students, of which IVCF is a member. He has taught Bible study methods to Christians around the world.