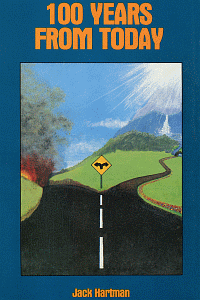 Product Details
One Hundred Years from Today is one of Jack's early Bible studies that has been rewritten as a book. Hundreds of people have come to know Jesus as a result of reading this when it was in Bible study form and many more will receive Jesus as Lord and Savior now that it has been published as a book.
The reason for the effectiveness of this book is Jack's conversational style of writing. He explains what salvation is...why we must be saved...how to become saved and where we will be one hundred years from today if we are saved-and if we are not.
This book is simple and to the point. Jack spares the complex theological language. In this book the reader is clearly told the message of salvation through Jesus Christ and is asked to make a decision-the most important decision that any of us will ever make.
About the Author
Jack Hartman is a self-employed businessman. In 1974 when his business was on the verge of bankruptcy, and he was on the verge of a breakdown, he gave his life to Jesus Christ and started studying the Bible in great detail to learn what God said about solving financial and emotional problems.
Jack put what he learned to good use. Today his business is growing very well. The Bible study which started with four people in his office in 1975 has grown into a church with an average Sunday morning attendance of 1,000 people. Jack is the author of many other Christian books, and he has appeared on the 700 Club television program.