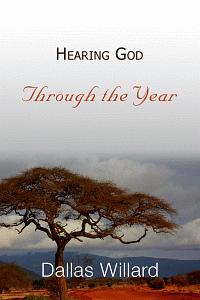 Hearing God Through the Year
Highlights
312 Devotional Readings (6 Days per Week for one Year!)
Product Details
Being close to God means communicating with him—telling him what is on our hearts in prayer and understanding what he is saying to us. The second half of this conversation is so important—and so difficult. How do we hear God?
In these daily devotionals Dallas Willard helps us understand how we can know the voice of God and act on it. Each day you'll read Scripture on this topic and find suggestions for prayer, journaling and reflection to draw you into God's presence. You may be surprised—and even transformed—by what you discover.
About the Author
Dallas Willard is professor of philosophy at the University of Southern California. He is the author of The Divine Conspiracy and The Spirit of the Disciplines.