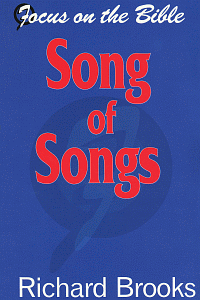 Focus on the Bible: Song of Songs
Product Details
Song of Songs has been interpreted as a description between the spiritual relationship of Christ and the church and as a description of human marriage and sexuality. This commentary expounds upon the text from the former point of view, but also looks briefly at the latter.
Although the Song of Songs was written before the incarnation, it is Jesus who explains that the Old Testament scriptures are they which testify of me (John 5:39). No Old Testament book is so full of Christ than the Song of Songs.
About the Author
Richard Brooks is the pastor of York Evangelical Church in England. He is the author of The Doors of Heaven, a book that explores what Heaven will be like and how we can reach it.