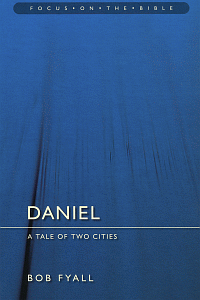 Focus on the Bible: Daniel
A Tale of Two Cities
Product Details
Frenetic scholarly activity has raged over differing interpretations of the book of Daniel. Many liberal scholars claim that it is full of fanciful accounts and some claim that the prophecies were written after the events occured. Bob Fyall deals with these arguments in his introduction. He then proceeds to explain the text, showing us why and when it was written.
Daniel is an excellent example of godly living and loudly proclaims that God reigns sovereignly and will use those who know him to fulfill his purposes in the world. The book of Daniel is also a book that contains prophecy and visions. Some of the prophecies are remarkably detailed and were fulfilled in history, while others concern the coming kingdom of the Messiah. Fyall provides guidelines for us to use in coming to a biblical understanding of God's plans for the world.
About the Author
Dr. Robert Fyall is Senior Tutor in Ministry for the Cornhill Training Course in Scotland. Prior to holding this position, he was the Director of Rutherford House, Edinburgh. Fyall has ministered to a parish church in Scotland and has pastored a large student church in Durham. A former teacher of Old Testament at Cranmer Hall (a training college for Anglican clergy), his passion is scholarship that genuinely feeds and equips the Bible teacher.