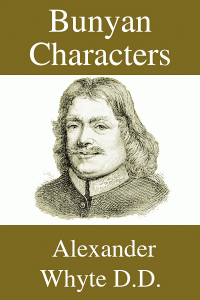 Product Details
Bunyan Characters takes a closer look at the characters in John Bunyan's most popular work of fiction, Pilgrim's Progress. In doing so, Whyte challenges the reader to examine how their own acts, habits, and character affects the direction of their lives.
About the Author
Alexander Whyte was born at Kirriemuir in Forfarshire in 1836 and educated at the University of Aberdeen and at New College, Edinburgh. After four years as assistant minister at Free St. John's, Glasgow, 1866-1870, he became the minister of the United Free Church of Scotland at the Church of St George's in Edinburgh from 1870-1916.
Whyte was a Calvinist in theology and a Puritan in his piety. His appearance in the pulpit was as arresting and impressive as the preaching itself, which attracted people of every class and kind. A deep appreciation of God's grace to save sinners gave him rare passion and power. A dramatic quality captivated his congregations with its depth of spiritual fervor. Whyte also had a breadth of culture, he lectured on Dante and corresponded with Newman, not often found in evangelicals of his day.
Alexander Whyte was regarded as the finest preacher of late-Victorian Scotland. In 1909 he became principal of New College and his presence at the Edinburgh Conference of 1910 influenced the beginnings of the Ecumenical Movement. Whyte continued his role at New College until 1918, three years before his death in 1921.