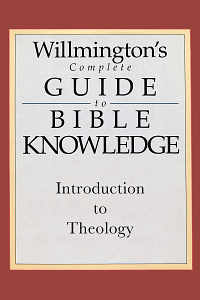 Willmington's Complete Guide to the Bible: Introduction to Theology
Product Details
An easy-to-read guide for anyone looking to break down doctrine and theology into manageable concepts.
Each of the 12 sections discusses a doctrine central to the Christian faith.
This book is a must-have for serious Bible students who need quick and concise answers about the New Testament.
About the Author
Dr. Harold L. Willmington attended Dallas Theological Seminary and Ashland Theological Seminary. He is a graduate of Moody Bible Institute, Culver-Stockton College, and Trinity Evangelical Divinity School. He served as a pastor for 17 years before going to Liberty University in 1972. He is the founder and dean of Willmington School of the Bible at Liberty University and of Liberty Home Bible Institute in Lynchburg, Virginia. Dr. Willmington also served as a visiting professor at the American Institute of Holy Land Studies in Jerusalem. He is the author of more than 15 books, including The King Is Coming and Willmington's Bible Handbook.