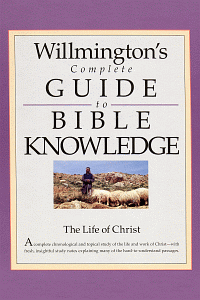 Willmington's Complete Guide to Bible Knowledge: The Life of Christ
Product Details
In this volume Dr. Willmington gives, along with a complete chronological and topical study of the life of Christ, helpful insights gained over many years of Bible study. You will find answers to many of the puzzling questions and interesting sidelights not normally found in a commentary of this kind.
Exciting features included in this book:
Statistics on the Life of Christ, showing his brothers and sisters, significant ancestors, first mention of his name, final mention of his name, meaning of his name, place of birth, circumstances of death, and other important facts about his life
A Summary of the Life of Christ, showing the details of his genealogies, his miracles and teachings, precisely stated
A Chronological Overview, a harmonized treatment of the teaching and events of Christ's life and ministry
An Overview of the Ministry of Christ, his teachings, his parables, his miracles and their purpose
A Topical Overview of Christ's life
This book is a must for serious Bible students who need quick and concise answers about Jesus Christ.
About the Author
Dr. Harold L. Willmington attended Dallas Theological Seminary and Ashland Theological Seminary. He is a graduate of Moody Bible Institute, Culver-Stockton College, and Trinity Evangelical Divinity School. He served as a pastor for 17 years before going to Liberty University in 1972. He is the founder and dean of Willmington School of the Bible at Liberty University and of Liberty Home Bible Institute in Lynchburg, Virginia. Dr. Willmington also served as a visiting professor at the American Institute of Holy Land Studies in Jerusalem. He is the author of more than 15 books, including The King Is Coming and Willmington's Bible Handbook.
Endorsements
I don't know of any man who is more qualified to write an accurate account of the life of Christ than Harold Willmington. Jesus Christ is the focus of all Christian writing. Yet there has not been significant work on the life of Christ published in the past few years. It is time for this volume. We need to know Jesus Christ better, and this volume will accomplish that. Since we need this book, and Harold Willmington is the best person to write it, I highly recommend this work to you.