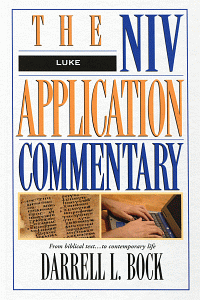 The NIV Application Commentary: Luke
Product Details
Today's world is more fragmented than ever. Diversity often becomes the rallying cry for what is in truth separation and alienation. The multiplied voices of disunity clamor with increasing volume - yet they are nothing new. It was on a fractured planet that Jesus Christ lived and ministered, and it is on this same planet two thousand years later that he continues to unite and heal the fault-lines of shattered humanity.
This is the message of Luke's gospel. It is a gospel that crosses the borders between Jews and Gentiles, bringing together the unlike and the disenfranchised under the brotherhood and lordship of one King, Christ. With carefully researched detail, Luke the historian presents an account of Jesus that is filled with meaning and promise for the entire world. It proclaims wholeness and restoration of humanity's broken heart through inclusion into God's kingdom.
Exploring the links between the Bible and our own times, Darrel L. Bock shares perspectives on the gospel of Luke that reveal its enduring relevance for our twenty-first-century lives.
About the NIV Application Commentary Series
Most Bible commentaries take us on a one-way trip from our world to the world of the Bible. But they leave us there, assuming that we can somehow make the return journey on our own. They focus on the original meaning of the passage but don't discuss its contemporary application. The information they offer is valuable - but the job is only half done!
The NIV Application Commentary Series helps bring both halves of the interpretive task together. This unique, award-winning series shows readers how to bring an ancient message into our present-day context. It explains not only what what the Bible meant but also how it speaks powerfully today.
About the Author
Darrell Bock (PhD, University of Aberdeen) is research professor of New Testament studies and professor of spiritual development and culture at Dallas Theological Seminary. Known internationally for his work on the gospel of Luke, Dr. Bock has completed postdoctoral studies at Tubingen University.
Endorsements
This series promises to become an indispensable tool for every pastor and teacher who seeks to make the Bible's timeless message speak to this generation.