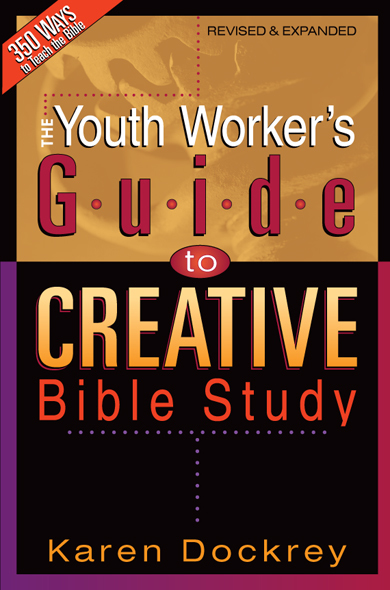 The Youth Worker's Guide to Creative Bible Study
Revised and Expanded
Highlights
350 Ways to Teach the Bible
Product Details
With Jesus as a guide, The Youth Worker's Guide to Creative Bible Study demonstrates tried and true methods for guiding youth to read their Bibles, discover Bible facts, understand Bible meaning and then live Bible truth.
About the Author
Karen Dockrey is the author of more than twenty-seven books for and about youth, including Jr. High Retreats & Lock-ins and Growing a Family Where People Really Like Each Other. She is a popular speaker and conference presenter, and contributes to numerous Christian publications. Karen and her husband have two grown children and live in Hendersonville, Tennesse.
Endorsements
One of the most creative minds in youth ministry today is Karen Dockrey. Her many years of experience as a youth Bible study leader, her understanding of adolescence, and her unique ability to communicate biblical truth to teenagers makes her the ideal person to teach us about youth Bible study.
A must-have for every youth worker's library, Youth Worker's Guide to Creative Bible Study puts exciting and creative ideas for this week's Bible study at the fingertips of the youth workers who want to involve their group members in discovering the truth of God's Word.