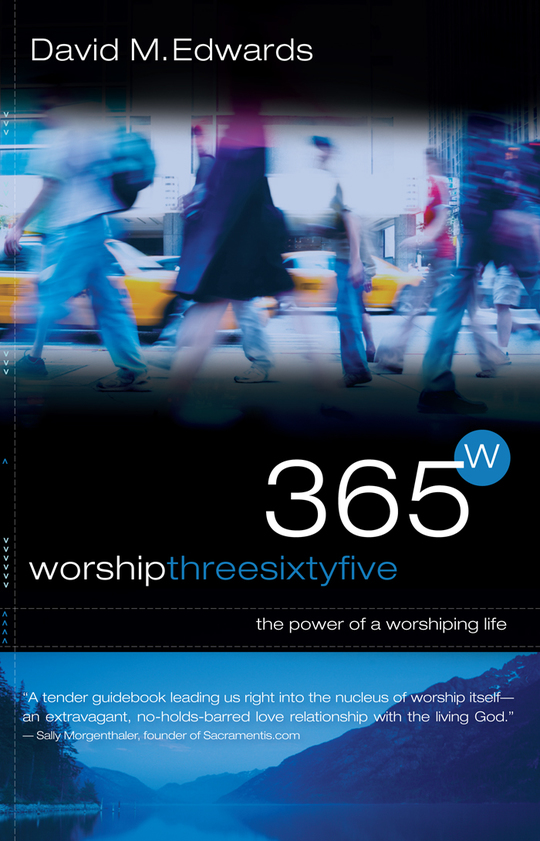 Worship 365
The Power of a Worshipping Life
Product Details
Worship: a subject that touches the very heart of God. In Worship 365, award-winning songwriter and conference leader David M. Edwards defines worship as what must become an irremovable part of our everyday lives; not only something we do at church a few times each week. Indeed, worshipping God is our highest priority, and Edwards takes us step-by-step through the worship process, highlighting what it is, how it happens, what it does, and where it takes us. "Written for everyone, Worship 365 is sure to enhance the readers understanding and experience of God's presence on a daily basis."
About the Author
David M. Edwards is a pastor, worship conference leader, singer and award-winning songwriter. He is also the general editor of the Holman CSB Personal Worship Bible. He lives in Hamilton, Ohio with his wife and three children.
Endorsements
Sally Morgenthaler, founder of Sacramentis.com
Why did people sit on the edge of their seats when Jesus talked about heaven? Because that's where He came from! When I think of David Edwards and Worship 365, I'm encouraged that edge-of-the-seat books are still being written.
Gregg Johnson, speaker/author and founder of J12 Ministries
Written in his informal and natural storytelling style, David Edwards has done what very few writers have been able to do: write a substantive book about worship that is both enjoyable and informative.
Julie Reid, executive, Worship Leader magazine
What a wonderfully biblical perspective on worship. I found that I was very aware of the presence of the Lord even as I was reading!
Mike Weaver of Fervent Records group Big Daddy Weave