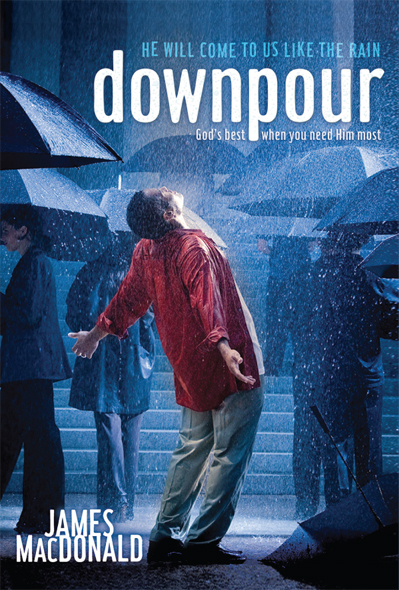 Downpour
He Will Come To You Like The Rain
Product Details
Hosea 6 declares, "Come, let us return to the LORD . . . let us press on to know the LORD . . . And He will come to us like the rain." This verse is the essence of Downpour, a revival-ready book by Pastor James MacDonald. MacDonald writes with the desire to witness an absolute soaking of God's Spirit on the church in North America. He is grieved by statistics showing little or no difference between the lifestyles of professing Christians and their nonbelieving neighbors, and he counters that with a five-point outline that charts the pathway to personal revival.
About the Author
James MacDonald is the founding and senior pastor of Harvest Bible Chapel in northwest Chicago, Illinois. His "Walk in the Word" program is heard daily on over 650 radio stations around the United States. In addition, one thousand broadcasters carry "Listen Up," his one-minute radio feature. His books include Downpour, Gripped By The Greatness Of God and Lord, Change My Attitude (Before It's Too Late). MacDonald holds degrees from London Baptist Bible College (B.A.), Trinity Evangelical Divinity School (M.A.), and Phoenix Seminary (Doctor of Ministry). He and his wife, Kathy, have two sons and one daughter.
Endorsements
My life has been profoundly enriched by the ministry of James MacDonald. Revival is the essence of authentic Christianity. How we need a heavenly downpour!
James MacDonald writes with passion and conviction and a call for personal and spiritual revival. His message desperately needs to be heard in our generation.
James MacDonald's clear, biblical, and forthright approach will lead you to a refreshing downpour of the presence and power of the Holy Spirit. Revival starts one person at a time!
James has an uncanny way of taking the abstract ideas of our faith and making them so practical and understandable that you can't help but put them into practice.