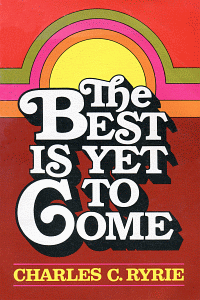 Product Details
What does the Bible say about the future of the world? How can the unusual events converging in our present day world be explained--war, rumors of wars, famines, earthquakes, other disasters?
In this book you will find Jesus' forecasts of coming events. You will discover how the nations of the world will eventually line up.
Will Russia and China pose a united threat to the West?
Will the West ever be a great power bloc again?
What role will the Arab nations play?
Will Israel survive?
Will Communism take over the world?
What role will the church have in world affairs?
Will peace ever reign?
The Bible has the true answers to these questions. Dr. Charles Ryrie explains clearly what the Bible teaches about the end times.
About the Author
Charles C. Ryrie (Th.M., Th.D., Dallas Theological Seminary; Ph.D.,University of Edinburgh) was professor of systematic theology at Dallas Theological Seminary. He is the author of numerous books including the Ryrie Study Bible.