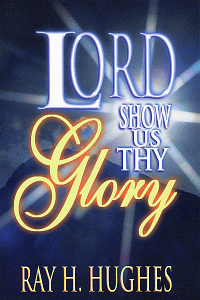 Product Details
Dr. Ray H. Hughes' preaching has filled stadia, arenas, coliseums, and auditoriums all over the world for more than a half century. His unquestionable anointing and compelling delivery make him one of the more forceful speakers of this generation. His is a voice that has, deservedly, been heard and heeded.
This is Dr. Hughes at his best. These messages were delivered on historic occasions during the 1970s, 1980s, and 1990s to multicultural audiences in six different nations. Although he is ecumenical in vision, Dr. Hughes' voice is uncompromising and clear. He preaches about the simplicity of the gospel, the power of Pentecost, and the triumph of the church.
This collection of classic sermons from a beloved Pentecostal leader is an important historic contribution to Christian literature, as well as a valuable devotional addition to your library.
About the Author
Dr. Ray H. Hughes Sr. is the Chairman of the Pentecostal World Conference. His published works include Religion on Fire, What is Pentecost?; Order of Future Events; Who Is the Holy Ghost?; Pentecostal Preaching; and Church of God Distinctives.
Endorsements
Undoubtably, this volume will take its rightful place in the arena of Classical Pentecostal Writings.