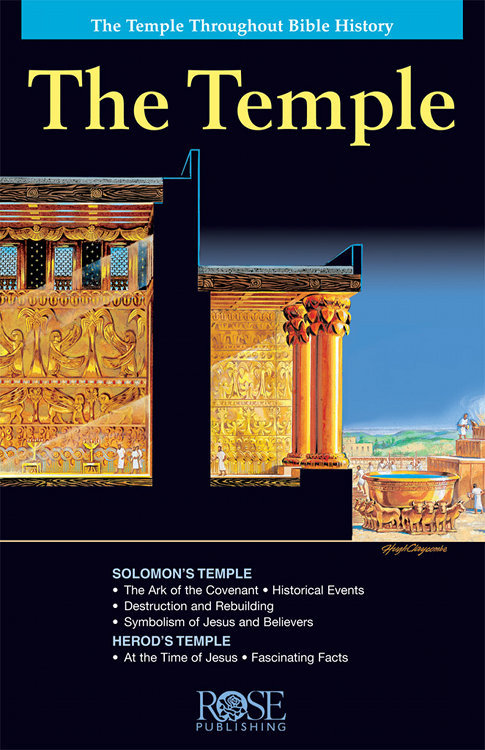 The Temple
The Temple Throughout Bible History
Product Details
The Temple is an amazing, bestselling guide that presents hundreds of facts about the Temple. The full-color, glossy pamphlet covers the Tabernacle in the wilderness to the Temple built by King Solomon, Zerubbabel, and Herod's Temple, the one Jesus knew so well. The Temple pamphlet has colorful illustrations of the Temple drawn to scale based on measurements from the Bible. Each of the Temple furnishings are explained in detail, as well as their functions, purposes, and the meanings they have for believers today.
A beautiful cutaway illustration of the first temple, Solomon's Temple, shows what the Temple may have looked like inside and out. Teachers can show students the outer courtyards of the Temple and the area where Jesus praised the widow who gave sacrificially to the Lord, giving "the widow's mite." The Temple pamphlet explains each of the Temple's key features: the Ark of the Covenant, the Veil, the Holy Place, and the Most Holy Place (the Holy of Holies), to name a few.
The Temple pamphlet provides a numbered list indicating each of the key features of the Temple and explains their original purposes and what their uses mean to us today. For example: The Brazen Altar (Bronze Altar). Back THEN it was the place where the perfect animal was sacrificed for the sins of the people. NOW Jesus is the perfect sacrifice. Old and New Testament Scripture references are provided for each Temple feature.