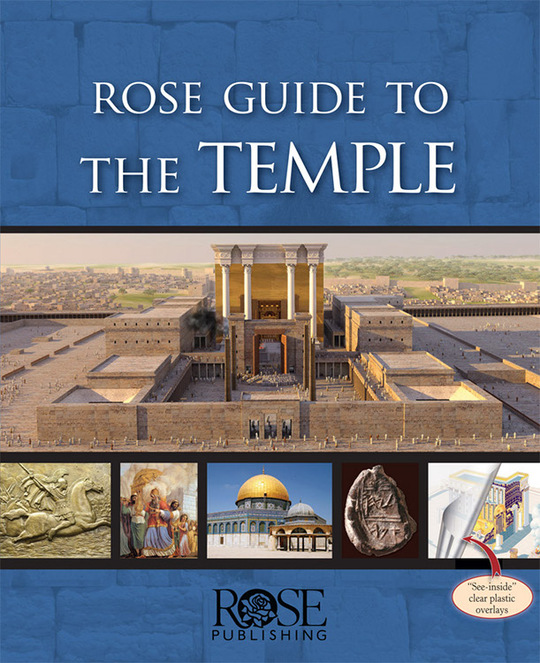 Product Details
Rose Guide to the Temple is the ONLY Christian book on the Temple with clear plastic overlays and 150 color illustrations, diagrams, and charts! In the late afternoon sunlight, the Temple Mount in Jerusalem is one of the most breathtaking places in the world. This was the site of Solomon's great Temple, a "house of prayer for all people" - the center of worship and celebration.
Rose Guide to the Temple is a full-color Christian book that provides a complete easy-to-understand overview of the history of the Temple in Jerusalem. If you enjoy studying God's Word, you will love the fact that Rose Guide to the Temple answers many questions about how the Temple looked during biblical times. Bible scholars and professors will enjoy the well-annotated text. The author is archaeologist and professor Dr. Randall Price, who has spent more than 30 years exploring the Holy Land and studying the Temple.
Rose Guide to the Temple has 150 images, charts, diagrams, photos, and illustrations, many of which have never published before, and covers the important events and people in the history of the Temple from Abraham to modern day.
About the Author
Dr. Randall Price, ThM, PhD is Distinguished Research Professor and Executive Director of the Center for Judaic Studies at Liberty University. He is also Adjunct Professor of Apologetics at Veritas Theological Seminary and Founder and President of World of the Bible Ministries, Inc.
Endorsements
I highly recommend this book. Its lavish illustrations, which include color maps, diagrams and authoritative reconstructions, coupled with clear verbal descriptions, offer unique insights into the subject of the Temple. Christian leaders and visitors to the Holy Land will find it provides the invaluable overview of the topic from the time of the Tabernacle to the present day.
I have not seen anything that compares to this work of academic responsible research and superb aesthetic taste. Not only does this text cover all periods of history in which the temple was part of those times, but it carefully and irenically explores the question of a future temple in Jerusalem with a fairness to all sides in the debate.