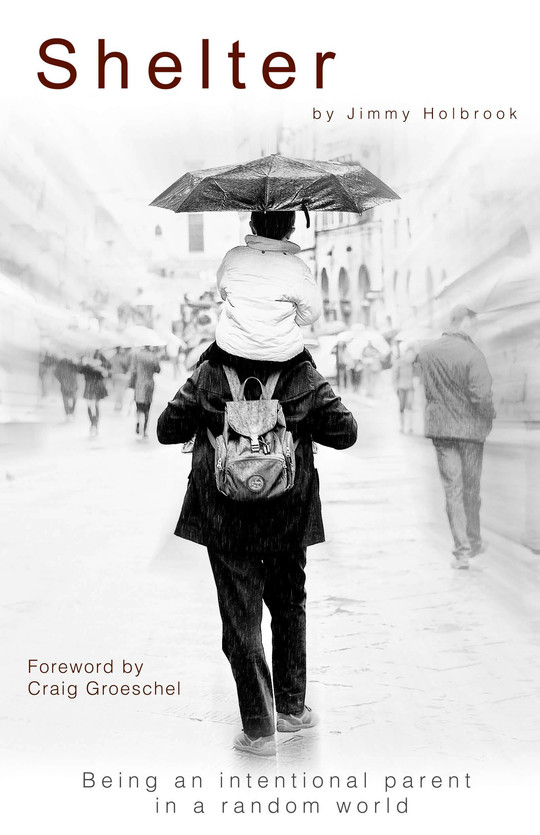 Shelter
Being an Intentional Parent in a Random World
Product Details
Through his years of ministry, Jimmy Holbrook has seen the need for parents to be intentional about providing an environment where kids can grow up to face the world with a solid, spiritual foundation. Parents are responsible to teach their kids how to function in society as spiritual warriors for Christ. Kids do not leave home without some understanding of relationships, character, or values. It is during those childhood years that parents are called to teach God's truth by talking about it and living it out at home.
Shelter is an excellent tool giving parents instruction on the stages of a child's development physically and spiritually. The author shares practical concepts for parents to implement in their home to authentically model the principles of Deuteronomy 6.
About the Author
Jimmy Holbrook is a pastor and author who graduated from Hillsdale Free Will Baptist College. He also attended Focus on the Family Institute as one of the members of the inaugural class. He has been in full-time ministry for over seventeen years and has always been passionate about working with families. Jimmy and his wife are the proud parents of five children.
Endorsements
This book is a must read. it is a dynamic manuscript, from a dynamic young father, who himself is an intentional parent. Jimmy gives us, as parents, a master plan on "How To Be Intentional." In a world that seems to be lost on how to transfer our faith, family and freedom, as parents, to our children, this book turns the prevailing wisdom about parenting on its head It contrasts our society's denigration of the traditional parent with a powerful and purposeful blue print on how to build a family of character. you will enjoy this practical yet inspirational guide on intentional parenting.
In this book, Jimmy Holbrooke provides a great parenting tool that speaks the language of today's generation of parents. This book is a wonderful reminder to parents to be intentional about providing a home where kids can grow up and face the world equipped with a solid, spiritual foundation of truth.
I have known Pastor Jimmy for a long time. To see this young pastor mature in knowledge and wisdom is a blessing we will all experience as we read and consider the truth found in Shelter.