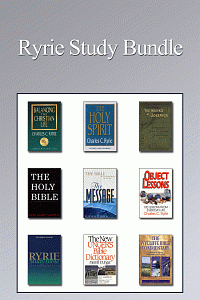 Product Details
This package is a great complement to the Ryrie Study Bible. In this collection of eBooks, you'll find incredible study helps for digging deeper into the Word of God.
Products Included In This Bundle
Endorsements
Many years ago a well-known Bible teacher challenged me to aim to be skilled in the knowledge and communication of the entire Word of God, and not necessarily to become a specialist in one or another segment of it. The written ministry our Lord has given me has resulted in a variety of books for readers at various levels and stages of their spiritual growth.