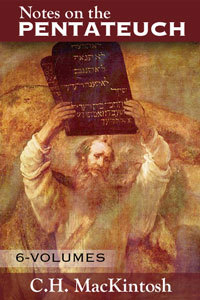 Notes on the Pentateuch
6 Volume Set
Highlights
Over 900 pages
Foundational Dispensational Work
Product Details
C.H. Mackintosh's Notes on the Pentateuch is an informative and insightful commentary on the first five books of the Bible—books that can often be neglected.
For more than 100 years, pastors, teachers, and students of the Bible have benefited from this deeply devotional commentary. His reflections are born out of prolonged thought and pastoral sensitivity. Mackintosh coaxingly invites readers to place themselves within the stories of the Pentateuch and to confront the issues faced by the characters—to walk the garden with Adam and Eve, to connive with Jacob, to travel with Joseph, and to wander with the Israelites from the bondage of Egypt to the freedom of the Promised Land.
Mackintosh always looks ahead to the New Testament. For example, his comments on the sufferings of Joseph clearly demonstrate the foreshadowing of the coming sufferings of our Savior. In Exodus 5-6 where the Pharaoh refuses to let the Israelites go, Mackintosh connects us to 4 different chapters in the gospel of John, plus relevant passages in 2 Corinthians, Romans, 1 Peter, and 1 John. This author truly sees the entire Bible as a complete experience.
Mackintosh is a master of putting Scripture into the context that touches our modern experience. Deuteronomy 30:15-20 begins with the words, "See, today I have set before you life and prosperity, death and and adversity. For I am commanding you today to love the Lord your God, to walk in His ways, and to keep his commands, statutes, and ordinances, so that you may live and multiply, and the Lord your God may bless you in the land you are entering to possess."
About this passage, Mackintosh says:
Nothing can be more solemn than this closing appeal to the congregation: it is in full keeping with the tone and character of the entire book of Deuteronomy—a book marked throughout by the most powerful exhortations that ever fell on mortal ears, we have no such soul-stirring appeals in any of the preceding sections of the Pentateuch.
Notes on the Pentateuch is a work you will refer to often. It offers the kind of insight and inspiration you can use for sermons, Bible lessons, and ministry.
Check out a sample by clicking on the yellow Sample button underneath the book cover image.
About the Author
Charles Henry Mackintosh (1820-1896) was a preacher, magazine editor, dispensationalist, writer and member of the Plymouth Brethren. Born in Ireland, he met the Lord through letters from his sister and reading Darby's Operations of the Spirit. Soon after, he joined the Plymouth Brethren and wrote his first tract titled Peace with God. After starting a boarding school and also trying farming during the Great Irish Potato Famine, he started and edited periodicals. He is mainly known for his participation in the great Irish Evangelical Revival of 1859-60, and his Notes on the Pentateuch, a large volume that has been translated into more than a dozen languages.
Products Included In This Bundle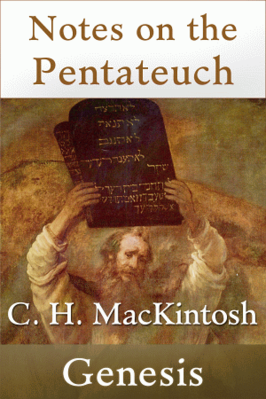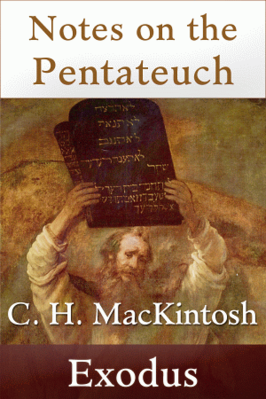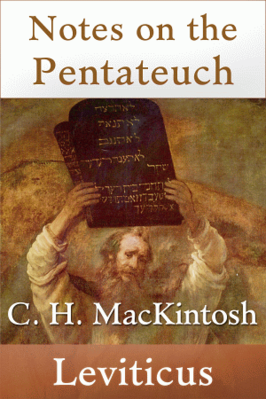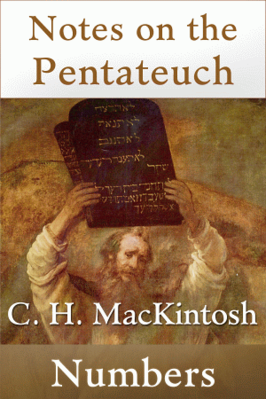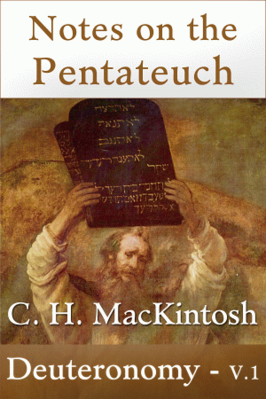 Notes on Deuteronomy Vol. 1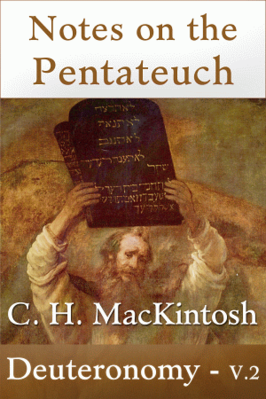 Notes on Deuteronomy Vol. 2