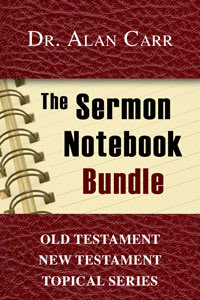 The Sermon Notebook Bundle
Highlights
1,148 sermons spanning Genesis through Revelation plus 12 volumes of topical sermons
Alliterated outlines, supporting Scriptures, and practical applications that you can use for your ministry
Product Details
The Sermon Notebook is so much more than just sermons or sermon notes. Created by Dr. Alan Carr over 30 years of his preaching ministry, it's a massive collection of sermons that also functions as a commentary and cross-reference resource. Full of research and material that's easy to personalize, The Sermon Notebook will greatly benefit your ministry.
1,148 sermons spanning Genesis through Revelation will be at your fingertips, plus 12 volumes of topical sermons. These are full-blown sermons with alliterated outlines, supporting Scriptures, and practical applications, that teach, challenge, convict, and inspire.
Don't be overwhelmed by the large number of sermons. Wordsearch makes it easy to find what you need. To navigate this huge collection, a sermon index of each sermon by the title or verses covered is included. This way, you can see the sermons verse-by-verse or topically. You can also search by topic or just go to the Bible book you want to preach or teach from.
By using the table of contents filter, you can type in a topical term like "Christmas," or even type in a Bible book like Psalms to see which of Carr's New Testament sermons mention the Old Testament book. As with all books in Wordsearch, you can also use the search feature to search any word he might say by narrowing your search to just The Sermon Notebook.
Carr's work is high-quality, and you'll enjoy preaching and teaching from his fresh and inspiring material. Every sermon delivers new ideas and inspiration.
Check out a sample of The Sermon Notebook by clicking on the yellow "Sample" button under the book cover on this page.
About the Author
Dr. Alan Carr is the pastor of Calvary Baptist Church in Lenoir, North Carolina, and has literally preached his way through the Bible since 1986. Licensed by Central Baptist, Carr holds his Master of Divinity and Doctor of Theology degrees. He also teaches Homiletics, Christology and Manuscript Evidence courses at West Lenoir Baptist School of Ministry.
Endorsements
I have read and listened to many sermons by Dr. Carr over the years. He is an able expositor with an apparent love for God's Word. His sermons are well outlined and illustrated. This is a great resource for preachers and teachers.
Dr. Alan Carr is a faithful laborer in God's field attested in part by this voluminous ingathering of biblical messages. He offers handfuls on purpose to those who preach and teach the Word of God in The Sermon Notebook. I heartily recommend it!
Products Included In This Bundle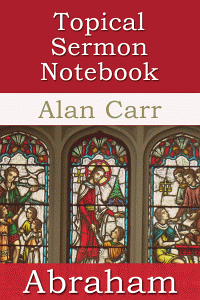 The Topical Sermon Notebook: Abraham
Following In The Footsteps Of Faith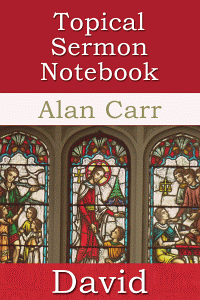 The Topical Sermon Notebook: David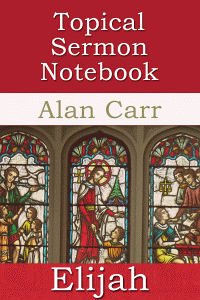 The Topical Sermon Notebook: Elijah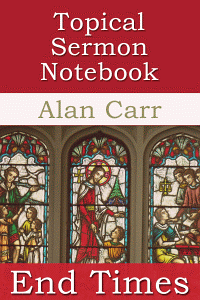 The Topical Sermon Notebook: End Times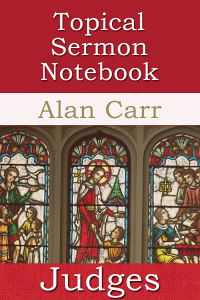 The Topical Sermon Notebook: Judges
The Topical Sermon Notebook: Mark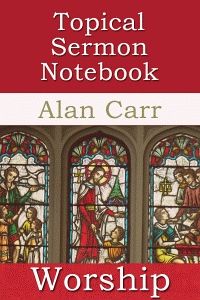 The Topical Sermon Notebook: Worship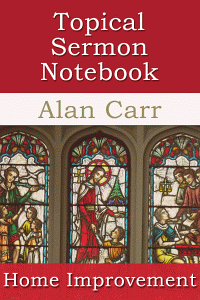 The Topical Sermon Notebook: Home Improvement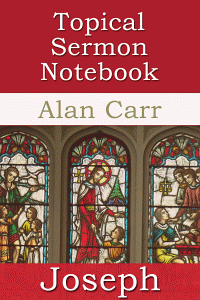 The Topical Sermon Notebook: Joseph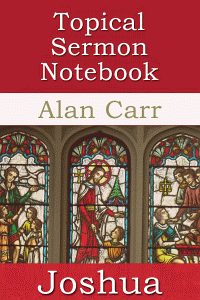 The Topical Sermon Notebook: Joshua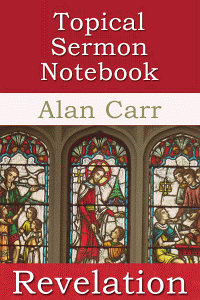 The Topical Sermon Notebook: Revelation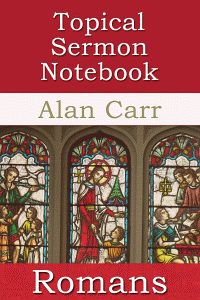 The Topical Sermon Notebook: Romans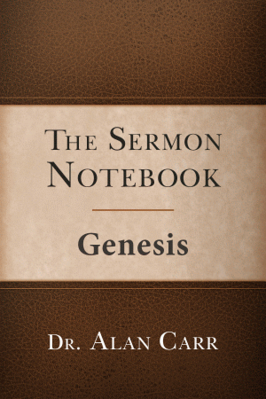 The Sermon Notebook: Genesis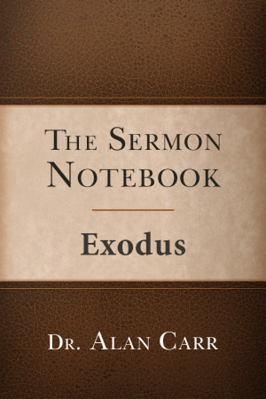 The Sermon Notebook: Exodus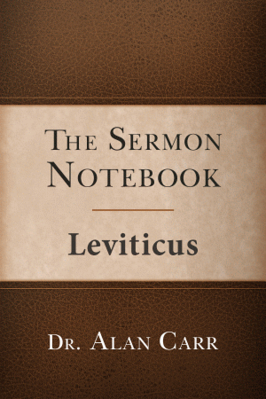 The Sermon Notebook: Leviticus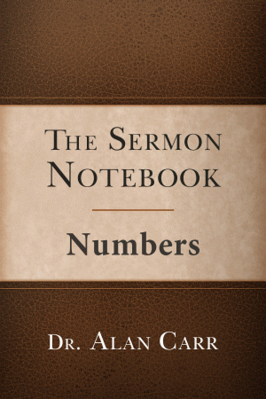 The Sermon Notebook: Numbers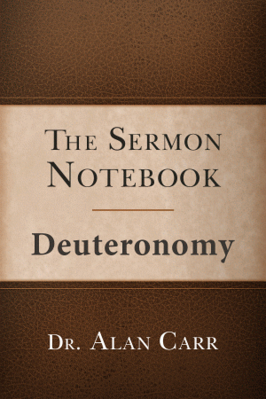 The Sermon Notebook: Deuteronomy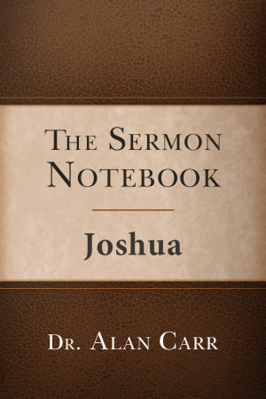 The Sermon Notebook: Joshua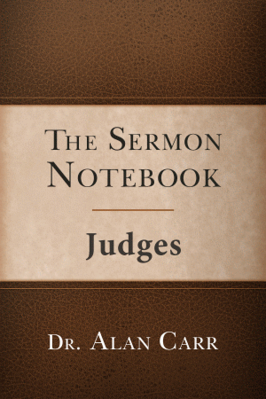 The Sermon Notebook: Judges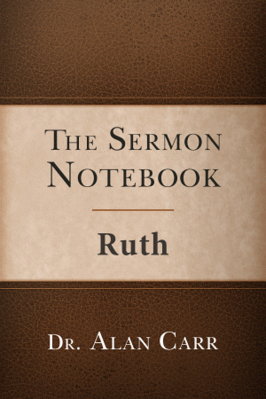 The Sermon Notebook: Ruth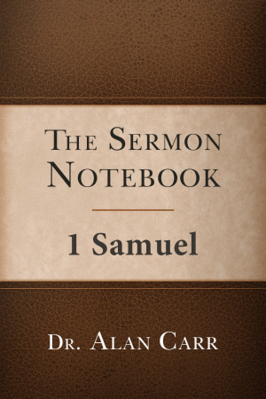 The Sermon Notebook: 1 Samuel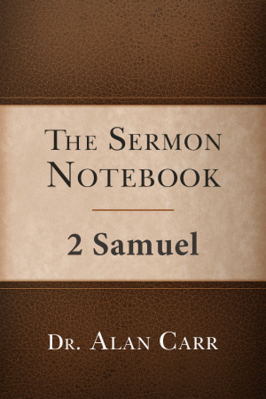 The Sermon Notebook: 2 Samuel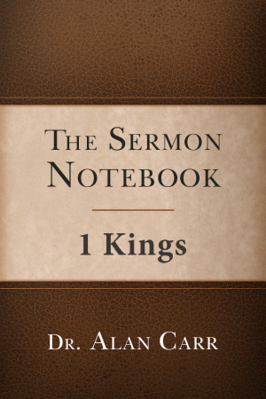 The Sermon Notebook: 1 Kings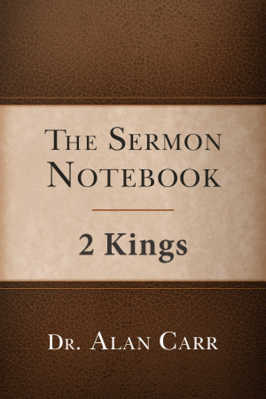 The Sermon Notebook: 2 Kings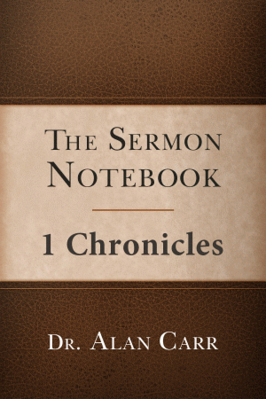 The Sermon Notebook: 1 Chronicles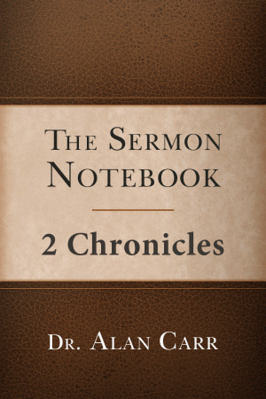 The Sermon Notebook: 2 Chronicles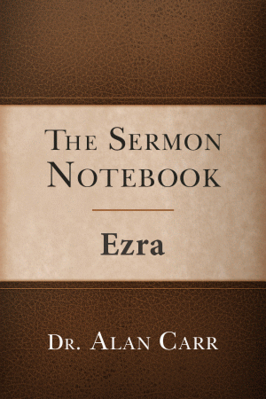 The Sermon Notebook: Ezra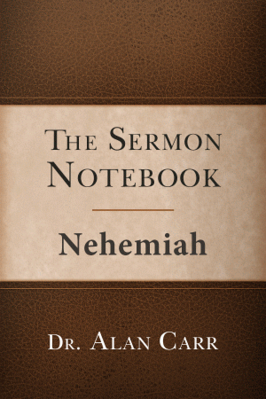 The Sermon Notebook: Nehemiah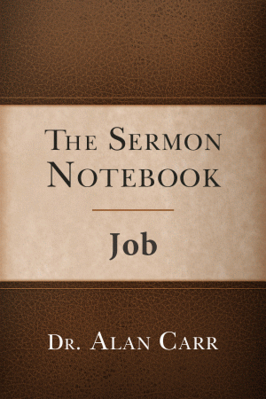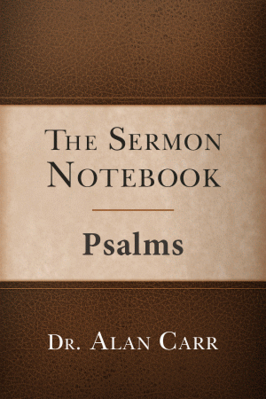 The Sermon Notebook: Psalms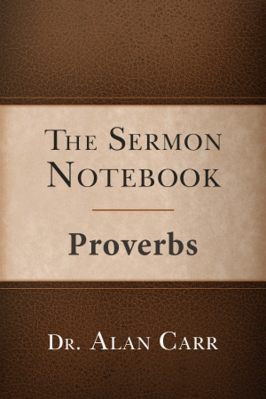 The Sermon Notebook: Proverbs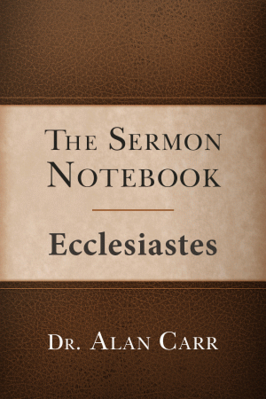 The Sermon Notebook: Ecclesiastes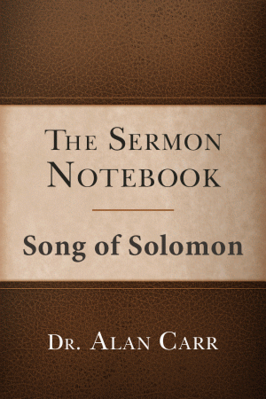 The Sermon Notebook: Song of Solomon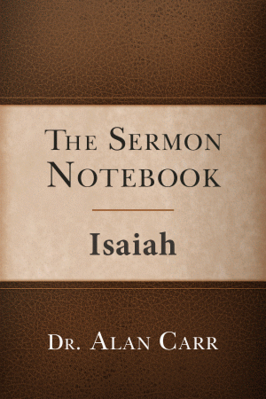 The Sermon Notebook: Isaiah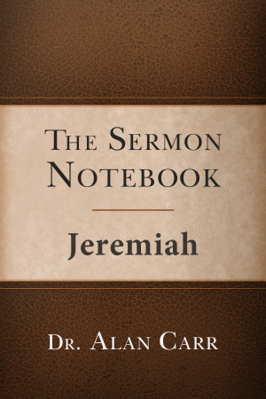 The Sermon Notebook: Jeremiah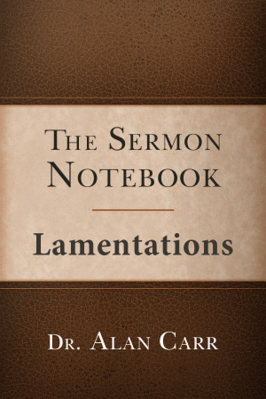 The Sermon Notebook: Lamentations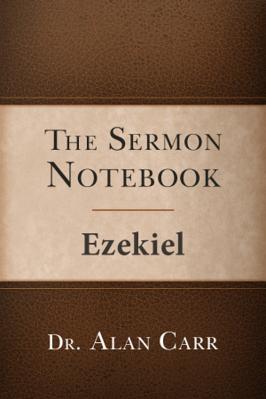 The Sermon Notebook: Ezekiel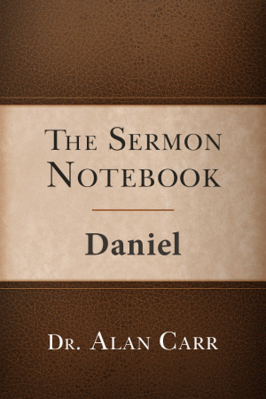 The Sermon Notebook: Daniel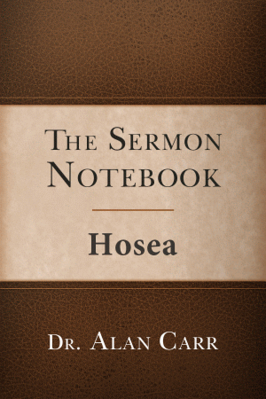 The Sermon Notebook: Hosea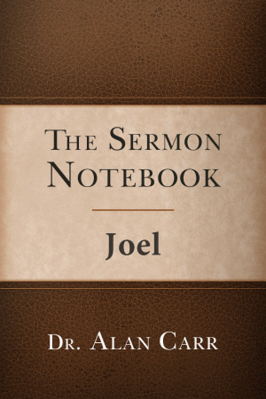 The Sermon Notebook: Joel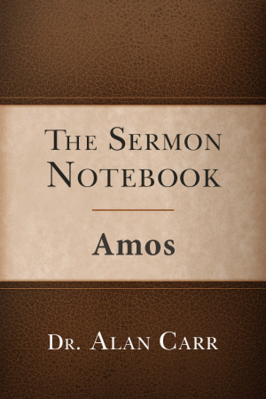 The Sermon Notebook: Amos
The Sermon Notebook: Jonah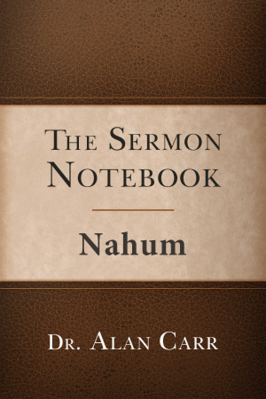 The Sermon Notebook: Nahum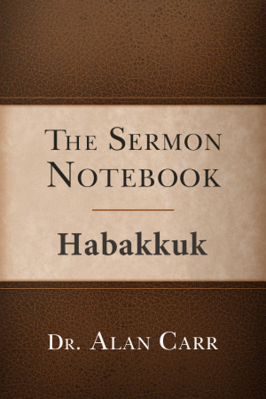 The Sermon Notebook: Habakkuk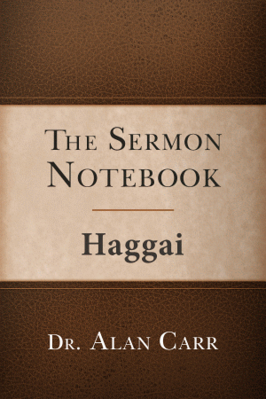 The Sermon Notebook: Haggai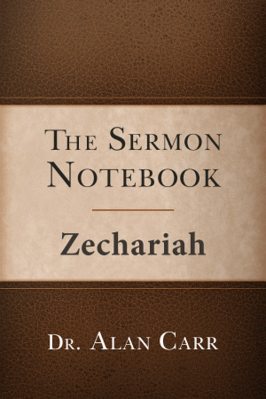 The Sermon Notebook: Zechariah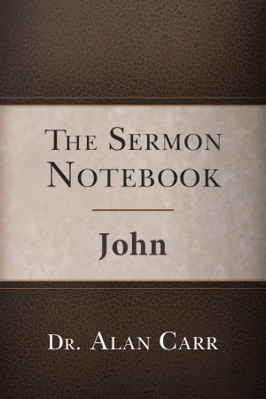 The Sermon Notebook: John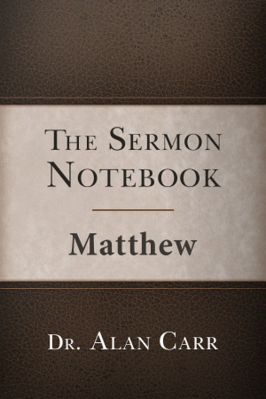 The Sermon Notebook: Matthew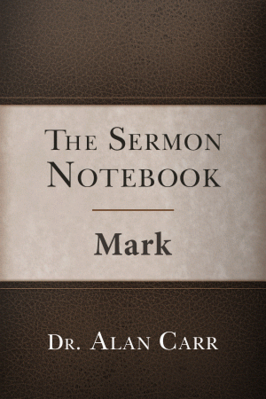 The Sermon Notebook: Mark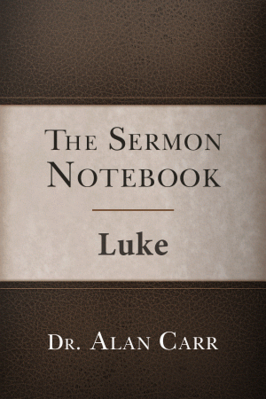 The Sermon Notebook: Luke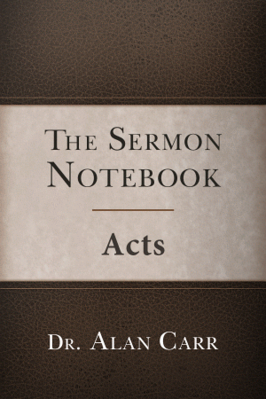 The Sermon Notebook: Acts
The Sermon Notebook: Romans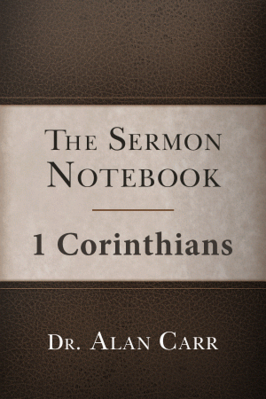 The Sermon Notebook: 1 Corinthians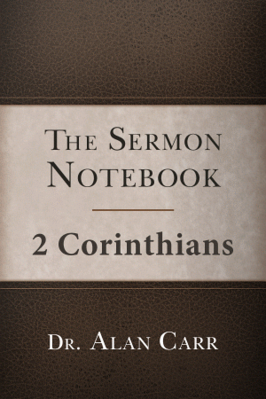 The Sermon Notebook: 2 Corinthians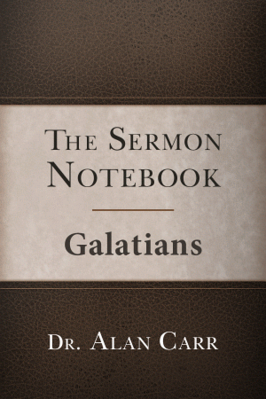 The Sermon Notebook: Galatians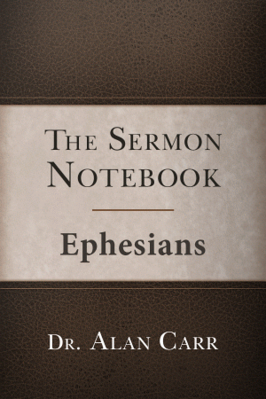 The Sermon Notebook: Ephesians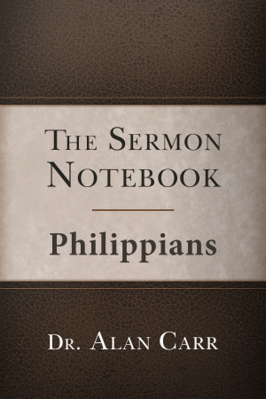 The Sermon Notebook: Philippians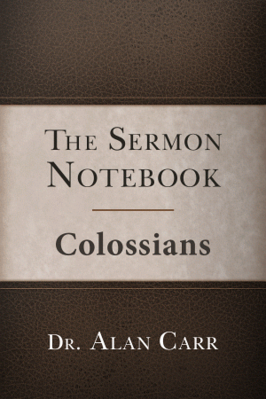 The Sermon Notebook: Colossians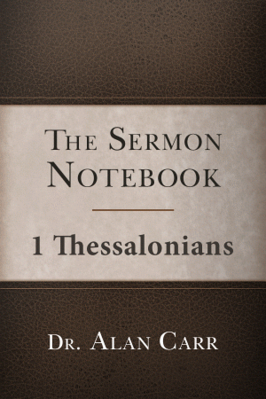 The Sermon Notebook: 1 Thessalonians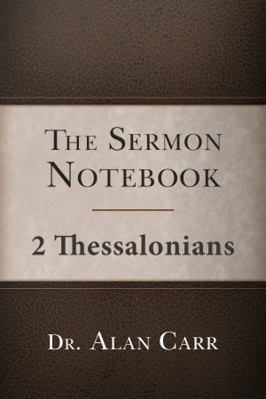 The Sermon Notebook: 2 Thessalonians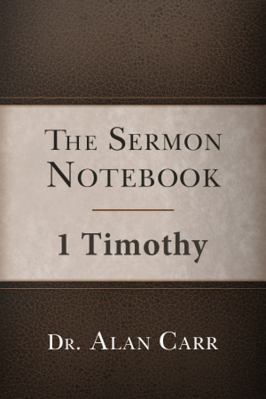 The Sermon Notebook: 1 Timothy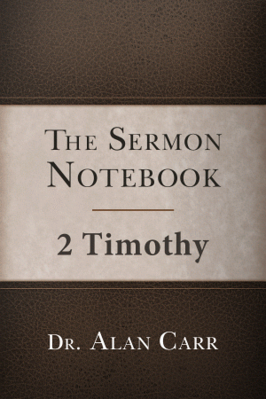 The Sermon Notebook: 2 Timothy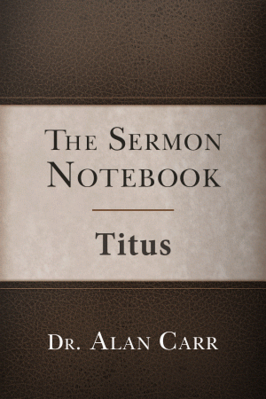 The Sermon Notebook: Titus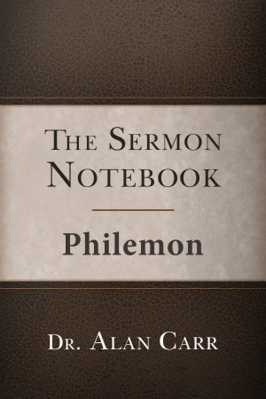 The Sermon Notebook: Philemon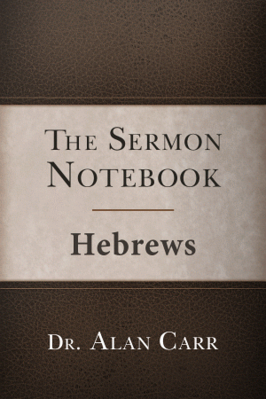 The Sermon Notebook: Hebrews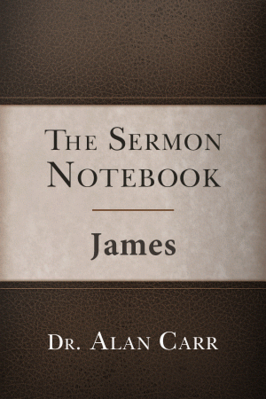 The Sermon Notebook: James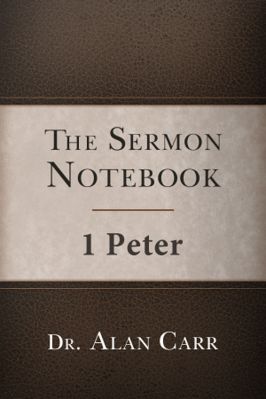 The Sermon Notebook: 1 Peter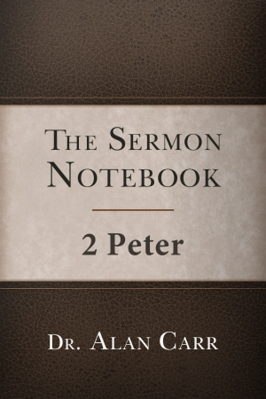 The Sermon Notebook: 2 Peter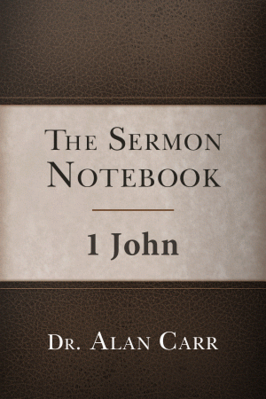 The Sermon Notebook: 1 John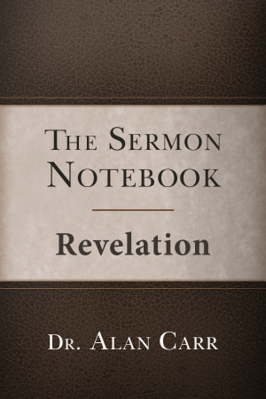 The Sermon Notebook: Revelation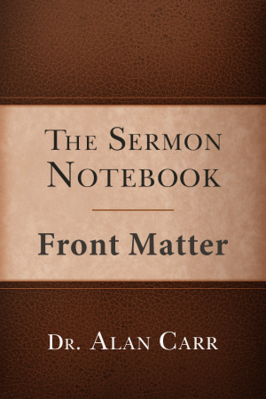 The Sermon Notebook: Front Matter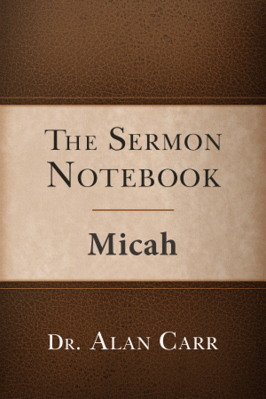 The Sermon Notebook: Micah