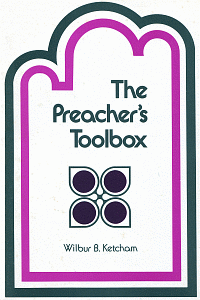 Product Details
A difficulty is often felt by those who have to prepare a sermon or lesson at a very short notice, as to the choice of a theme.
These notes and outlines have been gathered from various sources and grouped together in a convenient form, for the express purpose of helping to fix upon some suitable subject; thus affording assistance in a time of need and emergency. That they may prove to be of such a service is the desire of the compiler.
This book is a part of the Sermon Library. The series is the answer to the urgent demand for Scriptural and appropriate sermon material. the books are designed to aid the busy minister by putting at fingertip a wealth of sermon ideas, helps and illustrations.
About the Author
Wilbur B. Ketcham (1863-1904) worked in the book publishing business in New York City for several years. He also printed and was editor of "The Preachers' Magazine."