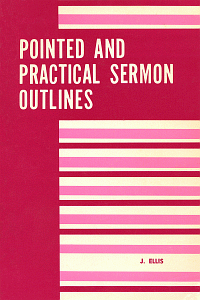 Pointed and Practical Sermon Outlines
Product Details
This book is intended to serve a double purpose: (1) to focus the attention on a timely and worthy text and subject, and (2) to reveal some facet of a text or passage which might otherwise go unnoticed.
This book is a part of the Sermon Library. The series is the answer to the urgent demand for Scriptural and appropriate sermon material. the books are designed to aid the busy minister by putting at fingertip a wealth of sermon ideas, helps and illustrations.
About the Author
James J. Ellis was a student at Pastors' College and an acquaintance of the Spurgeon family. He was the author of multiple biographies including one on John Wesley and another on Abraham Lincoln.