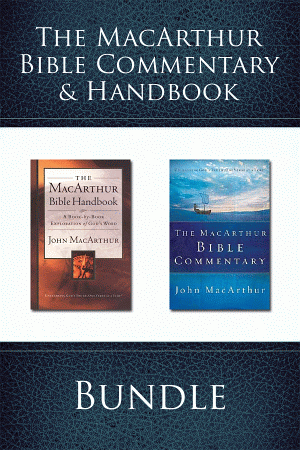 The MacArthur Bible Commentary and Handbook Bundle
Product Details
The MacArthur Bible Commentary and Handbook Bundle includes both of John MacArthur's excellent reference tools
The MacArthur Bible Handbook is the ultimate book-by-book survey of the Bible, including charts, graphs, and illustrations from today's leading expository teacher.
A unique reference tool that is committed to quality and biblical teaching will help you easily understand each book of the Bible, its historical context, and its place in Scripture.
In each Bible book you will learn:
The meaning of each Bible book's name
Who wrote it
The date and setting
The theme and purpose
Its key words, verses, and chapters
How Christ is presented (even in the Old Testament)
Its contribution to the Bible as a whole
A broad summary of the events and highlights it records
A detailed outline of the book
Grasping the context of a Bible passage can open it up to a wider, deeper, and richer undstanding. John MacArthur helps you see that each Bible book has a reasonable, logical, inspired flow of thought from the beginning to the end. Many of your questions will be answer even before you know what to ask.
The MacArthur Bible Handbook is a rich resource to expand your knowledge and understanding of God's Word and encourage your personal exploration into its life-transforming truth.
John MacArthur brings you a complete Bible commentary in one volume. The MacArthur Bible Commentary treats every passage of the Old and New Testaments phrase by phrase, with hundreds of word studies as sidebars throughout. It offers a broad overview of each Bible book and the internal consistency that results from having a single commentator. It includes:
A general introduction to each major division of the Bible
A short introduction covering author, date, time, and setting for each book of the Bible
Each introduction also includes discussion of God's character, how Christ is seen, key doctrines, key words, key people, and key Scripture passages that represent the "core theme" of each book of the Bible
A harmony of the historical books of 1 and 2 Samuel, 1 and 2 Kings, and 1 and 2 Chronicles
A harmony of the Gospels
Articles providing an overview of theology, the ministry of Jesus, the ministry of the apostles, and the progress of revelation
Cross-references to The MacArthur Bible Handbook as an alternate source for more in-depth treatment
Bible students who have appreciated John MacArthur's faithfulness to Scripture will find here a volume to be used and treasured.
About the Author
John MacArthur, Jr. pastors Grace Community Church in Sun Valley, California, and serves as President of the Master's College and Seminary. A well-known Bible expositor and conference speaker, he has written over 150 books. He is also the Bible teacher on "Grace to You", an international radio broadcast. He and his wife Patricia live in Southern California and have 4 grown children and eleven grandchildren.
Products Included In This Bundle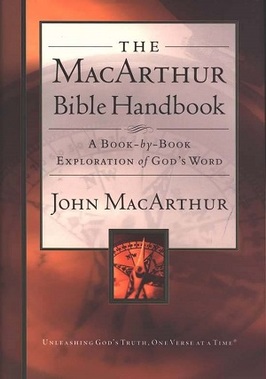 A Book-by-Book Exploration of God's Word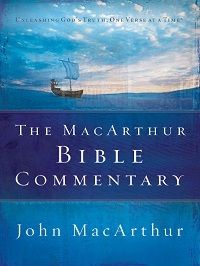 Unleashing God's Truth, One Verse at a Time