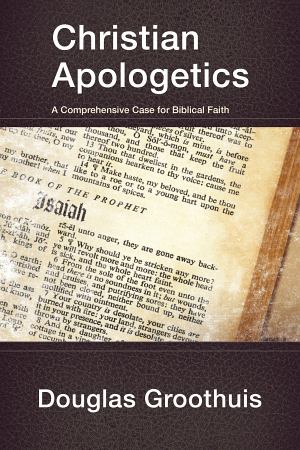 Christian Apologetics
A Comprehensive Case for Biblical Faith
Product Details
The Christian worldview proposes answers to the most enduring human questions. But are those answers reliable?
In this systematic text, Douglas Groothuis makes a comprehensive apologetic case for Christian theism--proceeding from a defense of objective truth to a presentation of the key arguments for God from natural theology to a case for the credibility of Jesus, the incarnation and the resurrection. Throughout, Groothuis considers alternative views and how they fare intellectually.
About the Author
Douglas R. Groothuis (Ph.D., Philosophy, University of Oregon) is professor of philosophy at Denver Seminary in Denver, Colorado. He has also been a visiting professor or adjunct faculty member at Fuller Theological Seminary (Colorado Springs extension), Metropolitan State College of Denver, Westminster Theological Seminary (California campus), University of Oregon, New College Berkeley and Seattle Pacific University.
Endorsements
Christian Apologetics is a full-scale defense of the Christian faith that is accessible, relevant and wise. This book not only reflects the work of a seasoned apologist; it is written with passion and conviction. I heartily recommend it!
Groothuis is a leading evangelical thinker and Christian Apologetics is a monumental result of decades of study and reflection. Breathtaking in scope, clear in style, this book is now the go-to text in the field. I know of nothing like it, and I enthusiastically recommend it to all who want to learn to give an answer for the hope that is within them.
Douglas Groothuis does Christian apologetics the way it needs to be done, situating apologetics within a Christian worldview and answering the troubling questions that people are actually asking--questions to which they need answers if faith is going to be a live option. His book draws on many years of teaching and writing about apologetics, distilling the most effective arguments in defense of the Christian faith.
Christian Apologetics is undergirded throughout with solid scholarship, razor-sharp reasoning, and copious footnotes. . . . The thoughtful layperson will be guided along the author's line of reasoning in logical progression. . . . By applying cogent insights in the book, the church can truly turn the world upside down for the glory of God.
Groothuis offers as clear and as convincing a short exposition of the ontological argument as I have read. . . . As well as Christian apologists, students of the philosophy of religion should find this a useful book.